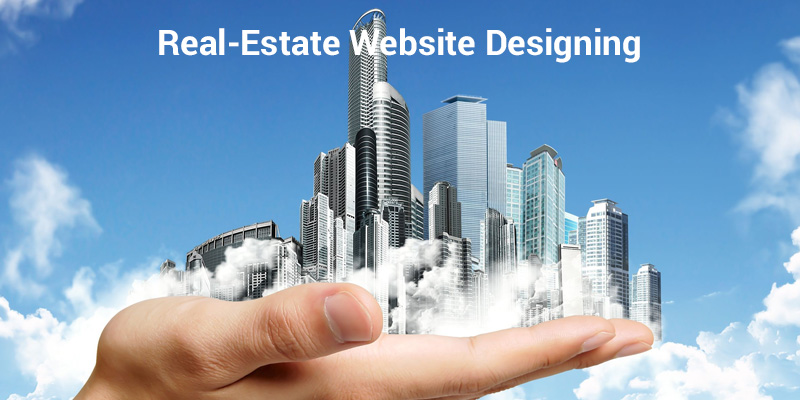 A website should be working for the users 24 hours a day, 7 days a week and 365 days a year in order to capture leads and to market your brand. So, if you have a real estate business, your website must be helping customers all the time for any of the four reasons they may have landed on your site – to search for a home, to find how the market is doing, to learn about the local community, or to enquire about what their home is worth. So, what all do you need to consider while planning up with real estate web designing so that users find it easier to work with you? What pages, information and details do you really need to have on your site? Here is an exhaustive list.
How big should your website be?
How big a website are you supposed to have? Does it need to have hundreds of pages or only a single landing page? Do you need an entire website or only a mobile app or Facebook page? In order to answer all of that, you need to be very clear with the purpose of your real estate business and website.
Do you want to provide the users with the authority for everything in the market? Then, you definitely need a much larger site.
Do you want to generate more business and leads? You can try out short one page sites designed specially to generate those actions.
Are you doing this only for an online presence? Then, you must make it a point to keep adding more blogs and resources every week.
What are the basics any real estate website must have?
The must-have information for every big and small real estate business owner to have on his website/page/app includes the business name, a relevant logo, an attractive tagline, contact information (phone number, address, email id), and all the products and services you have to offer. When you include so much of information on a single page or app, make sure you don't sacrifice effectiveness and user experience. Have a nicely designed less cluttered page with good readability and enough of white space. Other not-to-forget components include having unique content on your page rather than copy-pasting existing material from elsewhere, and having compelling, well-placed and well-designed calls-to-action.
What else can you include in your real estate website?
Other than the basics mentioned above, if you are having a larger website, you can as well include some more elements to keep you activated and visible. These include regular posting of blogs and articles, posting on social media and linking to them, your objectives, your experience, list of clients, opt-in forms, etc.
Whatever you do and whatever you plan to include, make sure you do so only after considering your target audience. Know and understand who they are, and have everything tailored to them. Your design, layout, content, features – everything must resonate with them. Hire the most professional SEO experts to help you plan up a website that will not only attract a large number of target audience, but will also help you gain the most required visibility on search engines. Once you are successful at creating great visibility on SERPs, you are definitely going to grab a great amount of traffic too!