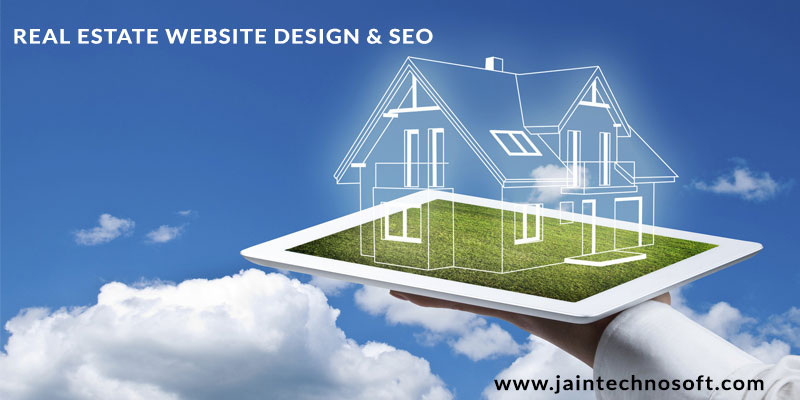 Like all the businesses, realtors too have moved online to reach out to a wider audience. A lot goes into building a rewarding real estate website. From the right web design, right content to employing the correct SEO techniques in order to market your website effectively.
So here are some basic tips which will help you develop a great real estate website for your business:
Engaging Web Design
Always start with the basics. Your website needs to be engaging in nature in order to avoid bounce rate and attract more traffic. Therefore it is recommended that you hire the services of expert web designers to come up with designs which are attractive and at the same time effectively communicate your services.
For eg. a clear uncluttered layout of your website is sure to engage the visitors on your website in a better manner.
A Full-Fledged IDX search
This is one element which many real estate websites do not in corporate in their web design. An IDX – Internet Data Exchange enables visitors to conduct searches of approved Multiple Listing Service properties in a certain area. IDX is beneficial for the realtors as well as the visitors on the website. While the visitors can save their time and refine their search, as a realtor you can benefit as the users of the IDX website can search freely, establish some confidence, and qualify themselves before contacting the realtor.
Original and Informative Content
The content on your website does play a very crucial role. As the content not only markets your services but also mirrors your work ethics and credibility. Therefore it is suggested that you make use of content which is not only original, but also informative and educative. Even if you have the best of the real estate website design, the visitors on your website will remain hooked up only if the content is unique and useful. Thus make it a point that you come up with content which benefits the visitors on your website.
Strong Call to Action and Contact Form
This is another critical aspect of any real estate website.  Unless and until you do not have a strong call to action and contact form on your website, you cannot make the visitors take the next crucial step of getting in touch with you and engaging in business. Therefore make it a point that your website has an efficient call to action and contact form.
Right SEO Strategy
Like any other online business, real estate business too needs a SEO strategy which will help it gain better online visibility, improved search engine rankings, more traffic and higher conversion rates. Thus employ all the important real estate SEO techniques in order to get better return on investment (ROI).
There are many SEO companies who know exactly what does a real estate SEO involves. It will be fruitful, if you employ their service to optimize your website in a better manner. Also make it a point to employ on-page SEO tactics as well.
These are some of the basic things which you need to bear in mind in order to come up with a great real estate website design. Following these tips is sure to bring you better results. Inculcate it in your website design and see positive results.