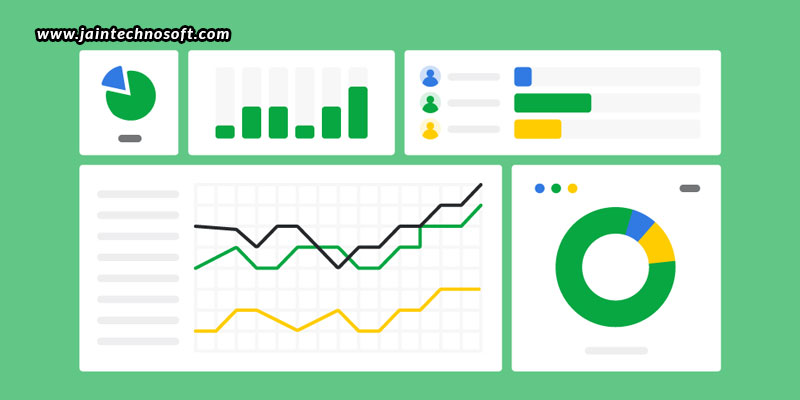 Google uses page speed as one of the most significant signals to rank pages, which makes it very crucial for you to consider that element while making or testing your site. Calculating individual page speed performance can help understand how efficiently or not your site is running as a whole. There are multiple tools out there to help you understand the performance of an individual page, but these do so individually; and if your site is a hundred or thousand page site, it is impossible to sit and track individual reports for all of those pages. You will then need to gather insights for multiple URLs. So, here is a way you can use to gather site-wide performance metrics.
Google's PageSpeed Insights API Version 5
With Google's Version 5 release of the PageSpeed Insights API in November 2018, where it uses Lighthouse as its analysis engine and incorporates field data provided by CrUX, it is now easy to produce Lighthouse reports using Google Sheets and PageSpeed Insights API V5. With the PageSpeed Insights tool, you can quickly and easily uncover important performance metrics for multiple URLs with just a couple of clicks. All you will need is a copy of the Google Sheet, a free Google API key, and the list of URLs you want data for.
How to do it?
The Google Sheet consists of three tabs, namely Settings, Results, and Log. On the Settings tab, you will have to provide a Google API key to make the sheet work. For this, you can visit the Google API Credentials page, and choose the API key option from the "Create credentials" dropdown. Upon this action, you will be provided with an API key, which you will have to copy-paste into the API Key section of the Settings tab of the Automated Pagespeed Insights spreadsheet. Lastly, enable the PageSpeed API. On the Settings tab, you can fix a day and time to start the report running, which will be scheduled for every week. To have the function run for the rest of the URLs, you simply need to schedule the report to run again.
Log Results
The next feature in the Settings tab is the Log Results function, which will automatically take the data that has populated in the Results tab and move it to the Log sheet. Generally, you will have to set the Log day and time, after the scheduled report has run, in order to ensure that there is enough time to capture and log all the data. You can also manually push data to the Log sheet using the Manual Push Log button. Now, your data will be generated for each URL provided.
Logging the data
Logging the data you have retrieved is a useful way to keep an account on the important metrics. When the runLog function runs, it moves all the rows from the Results tab that contains the "Complete" status. But, there needs to be empty rows in the Log tab, without which the data won't be copied over. Thus, you need to add thousands of rows beforehand, depending on how often you plan to check-in and maintain the Log. The log feature basically runs every week to allow you enough time to review the results, optimize, and then monitor your efforts.
Using the Log sheet as a Data Source in Google Data Studio, you can visualize your results. As long as the Log sheet stays connected as a source, the results will publish automatically every week, which will allow you to work on performance optimization and evaluate results using Data Studio easily, as well as communicate performance issues. Next, you must also blend your Log data with other data sources, which will help you to compare and analyze data from multiple sources with a common key. There are multiple ways in which you can use this data in Google Data Studio.
Improving usability – The issue may not always be your content and its usefulness; it could also be slow loading time or other incompatibility issues. Comparing bounce rates, time on site, and device type data, alongside performance metrics could also help you understand if there is any problem.
Increasing organic visibility – Comparing your performance data against search ranking positions for target keywords is another way. For this, you can use a tool to gather page positions and fix performance issues for landing pages on page two or three of Google search results to see if the prominence can be increased.
Comparing competitors' performance – You can use a set of URLs of your competitors' pages, and see if there are any clear indicators of speed affecting positions in search results.
While this guide will help you gather and analyze site-wide performance metrics, so that you can work on your site for better, you can also hire PPC services company in India for the best pay per click advertising and marketing solutions.