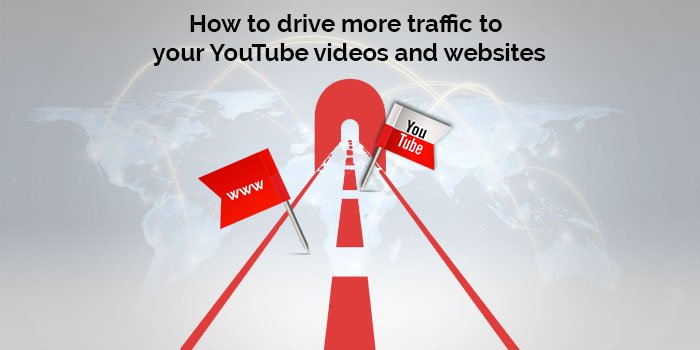 One of the best ways to drive traffic on your website is through YouTube videos. The potential of YouTube videos is fathomless, and so lately many companies have taken to using videos and websites as a tool to market themselves.
But one area which is paid less importance is how you drive traffic to your YouTube videos. In fact, YouTube is a platform which is totally jam-packed. As per the official statistics of the site, more than 100 hours of video is uploaded to the site every minute! So in order to make an impact, it is necessary that you stand out from the crowd. Jain Technosoft is the best SEO consultant in India. Having worked with businesses across various verticals, we know what it takes to make YouTube video SEO friendly and thereby pull more traffic to the site.
We have often seen that several companies just upload their videos and think it will go "viral" in a short span of time. But this never happens. Based on our experience and expertise, we bring you some points which you need to keep in mind so as to drive more traffic to your YouTube videos and websites.
Before you plan to optimize your videos it will be sensible to understand what are the signals/ factors which YouTube uses:
Title tag information
Audience retention
Keywords in description tag
Tags
Video length
Number of subscribers after watching
Comments
Likes and dislikes
Now that you know which are the factors to be kept in mind before optimizing your video, let us move to ways in which you can make most of these signals to get more audience for the videos and ultimately pull more traffic on your site.
Write elaborate video descriptions
This is the first step. YouTube and Google give lot of importance to the text surrounding your video. It is this description which will give a clear picture of what your video is about. And the more YouTube knows about your video, the more easily it can rank the video for the target keyword. Thus it is highly recommended that you write at least a 200 word description for your video.
"Video Keywords" need to be optimized
To get a better ranking for your video on YouTube as well Google, it is important that you optimize the video keywords. Even though Google gives YouTube videos an inherent advantage in the SERPs, you get this edge only if you use the right keywords. Often the right video keywords are not used by companies, thus our advice is that before you decide on a keyword for your video, see if there are video results on the first page. If the keyword does drive video results, then you must surely consider using it in order to get your video ranked in YouTube and Google.
Fetch more views for your video, through online communities
This is one of the best ways to drive traffic. The number of views along with the quality of video is very important to garner better YouTube ranking. Always look out for forums and communities where your video will serve to be useful. You can also make use of LinkedIn groups and online communities like Quora for this purpose.
Your playlist should be keyword rich
This is quite crucial, as a keyword rich playlist gives YouTube better information regarding your video's topic and content. Usually more text-based content garners more view. Our advice is, once you have more than 10 video in your YouTube channel, get down organizing them well themed playlists.
Support linking and subscribing
YouTube's algorithm does not use backlinks; rather it pays more emphasis on user experience signals. By enabling the functions like Linking and Subscribing, you can surely drive more traffic and give the audience a better experience.
These are some of the many ways in which you can drive more traffic to your YouTube videos. In case your present YouTube videos are not bringing in the expected traffic, you can get in touch with us. Our SEO experts will come up with a customized solution based on your requirements and help you not only with better traffic to the video and site, but also in better conversion rates.
See your business grow with our SEO expertise!