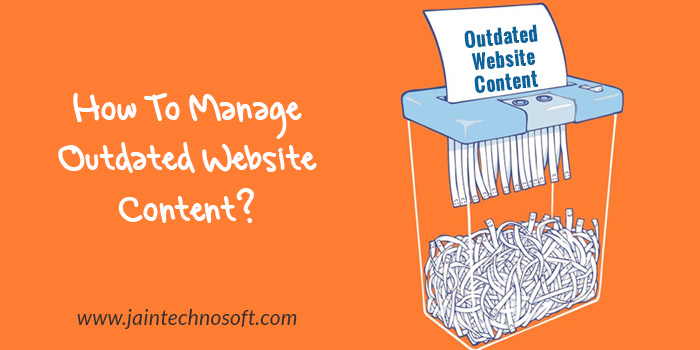 On July 18, 2015 Google announced rolling out Panda 4.2 refresh after a long wait of ten months since September 2014. The most common element considered in such refreshes is the 'content'. Thus, webmasters are continually updating their content in order to gain back their position in search engines if they failed in the previous Google update or refresh.
You might be creating new content to update your site but, have you ever thought of the enormous amount of old useless outdated content you might be having on your site? This old content keeps piling up and slows down your site; hence, affecting how Google crawls and indexes it. So, what should you do with this dead content? Delete it? Well, the answer can be yes as well as no. It depends on what your content is about. Let's have a look.
What content to delete?
Content like duplicate blog posts, older job postings, products/services you don't offer any more needs to be deleted. What you can do is use a 301 redirect and point your duplicate blog to the one that has the most page views and better ranking; point your old job postings to your latest careers page, and point your old products/services to your current equivalent ones.
Every redirect is going to put more load on your server, which will result in a slower site. So, instead of using a 301 redirect, you can also put in a message on the older content pages that will let them know of newer updates. For example, for old job postings, you can put in a message saying "These posts are no longer vacant. You can check new job openings on our Careers page" and then you can provide the URL of your Careers page.
What content to keep?
We just told you to get off with old content. But, that doesn't necessarily mean to delete all of it. There is some content that is better to optimize than delete. So, check for the content you can update or optimize. Creating a new piece of content is far more time taking than updating the old one. Check what makes your content outdated. The technology included may be obsolete or there might be some recent information about the topic that needs to be added. Here are a few guidelines that will help while you optimize old content.
Use new strategic keywords in your content that the users are relating to currently. Users keep searching for new words relating to the same topic every now and then. So, you can keep the same information while making a few changes using the keywords in the current trend.
Don't create a new page for new content. Keep the URL same and just update the content there. Your existing URL might be ranking well. So, why do you want a completely new URL?
You want your users to do something after they have read your content. So, ask them to do it. You might want them to sign up with you, or you may be having new offers or products/services that you want them to know about. So, optimize your call-to-actions accordingly.
Jain Technosoft is a renowned name in the industry where you can get the best content writing services, with professionals who have been writing for local as well as international clients and have been dealing with reputed brands in various industry types. Our services not only lift your rank but, also build your brand value. For any kind of assistance regarding how to optimize your old outdated content, you can feel free to contact us, and we will bring the perfect solutions for you.