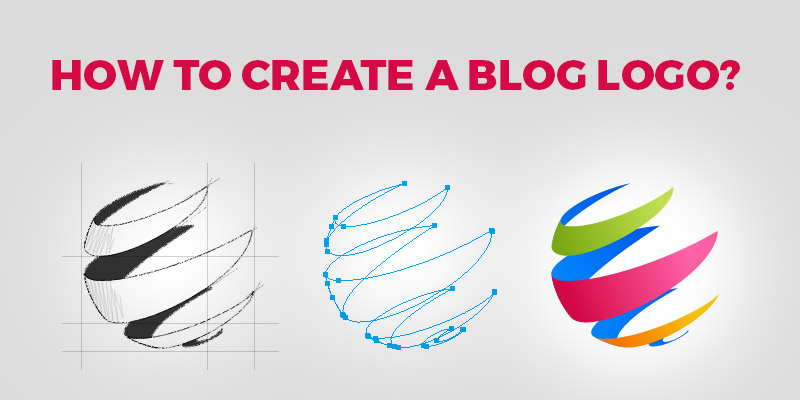 With millions of blogs written every day, how do you write one that stands out? Some blogs are written on a general topic, some are written on strategies, some are written out of struggles and hardships. Whichever category your blog belongs to, how do you have it to be noticed? What you need here is a blog logo. A logo is a shape or symbol that represents your brand and business. It could be your own name but, it must have a particular style, structure, font and colour that is used across all your blogs. Only then can it be your logo. Mentioned below are a few qualities your logo must have so that it can turn out to be a simple yet recognizable one.
A logo should look good in colour as well as grayscale
Your logo can be called a perfect one when it is recognizable not only in colour but also in black and white. It is possible that your logo is placed in a monochromatic scheme and if it fails to be noticed there, your logo in itself has failed.
A logo should be resizable
Your logo is not going to be placed only on one particular platform or space. It could be used anywhere like your website, your business card or a billboard. A business card would require a small logo while a billboard will require a very big one. So, it is very important that your logo looks good in any size. It shouldn't look too empty in a bigger size; neither should it look too cramped up when reduced to a smaller size.
A logo should be recognizable even without its words
Your logo may be having some words incorporated with the design. However, the design of your logo should be so significant that it can be recognized without the words too. If your logo is placed anywhere without any writing, it should be easily identifiable.
How can you turn your initials into your logo?
If you are a personal blogger and you have no specific brand, the best thing you can do is turn your initials into your logo. Let people recognize you by the logo that is created by your initials. There can be nothing better than that! Some tips on how you can do up the letters are given below.
Experiment with different sizes and fonts.
Experiment with bold and italics.
Experiment with opacity of the letters.
Experiment by stacking your letters on top of each other.
Experiment with transforming one of your letters into a shape.
Experiment with putting your initials together horizontally or vertically.
The best programs you can use are Adobe Photoshop and Adobe Illustrator. But, if you somehow cannot have access to them, you can opt for Canva or PicMonkey, which are free but, require an internet connection to be used. If you want to get some professionals to do the job for you, you can hire the best logo designers India who have an expertise in this field since many years and can help build the most noticeable and apt logo for your brand.