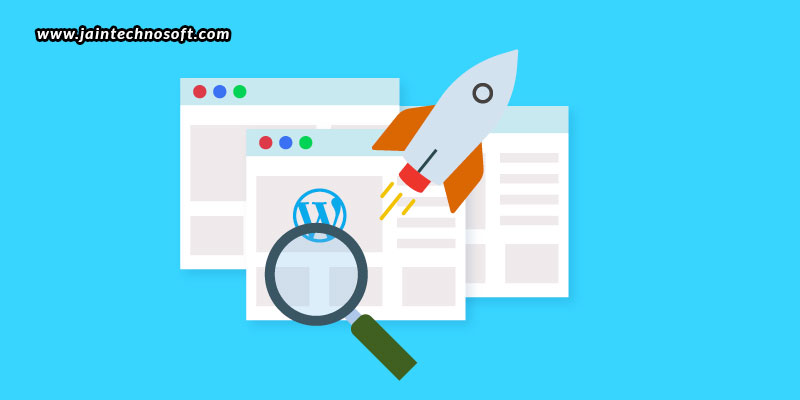 Your WordPress theme is a significant factor that decides upon your brand's aura, and the kind of website experience your users will have. And, one important aspect about the WordPress theme you choose is SEO-friendliness. A WordPress theme that isn't SEO-friendly can be a barrier in landing on top of SERPs, which can prove to be a substantial disadvantage in today's fiercely competitive market. With a low ranking, you'll not get the expected traffic, leads, sales, and revenue, which is why you'll always be looking for an optimized WordPress theme. So, how do you go about it?
What is an SEO-friendly WordPress theme?
There are thousands of WordPress themes to choose from, most of which can make your website look stunning, but does a stunning-looking website always deliver what is required? Your website could be absolutely beautiful, but what could be causing ranking issues are poor coding, slow loading speeds, and a lack of plugin support. All such technical SEO issues may affect your search engine rankings because google won't trust your website as authoritative, which will have you to struggle to reach the first page. This is why you need to choose an SEO-friendly WordPress theme, one that can make your website look stunning, as well as make it optimized with the latest SEO techniques; thus helping your website achieve better rankings on SERPs. SEO-friendly WordPress themes have a responsive design, clean code, and fast loading speeds.
How to choose the best SEO-friendly WordPress theme? 
1. The theme should be responsive
Mobile devices account for more than 50% of Web page views worldwide. SEO-friendly WordPress themes are those that can cater to such smartphone and tablet users. They have responsive layouts that can adjust to varying screen sizes across devices; thus satisfying every visitor coming onto your site.
2. The theme should be able to work on multiple browsers
Google Chrome, Mozilla Firefox, Opera, and Safari are common browsers used on both desktops and smartphones, with dozens more in line. You may not cater to all of them, but your theme should work across the most popular browsers. SEO-friendly WordPress themes cater to all popular browsers, also keeping a check on version compatibility. Remember, not everyone uses the latest browser version, which may result in delayed updates. This is why its important that your website works seamlessly on the last five versions of Windows, Android, iOS, and Linux browsers.
3. The theme should load quickly
Users today are impatient; they'll wait only a few seconds for your page to load, after which they'll jump to your competitor's. this makes page speed a crucial factor to consider for SEO. It has been researched that if the page load time is decreased by even a tiny 0.1 second, it'll lead to 8% increase in conversions! You must therefore choose a fast and lightweight WordPress theme with only the features you need; or choose SEO-optimized themes that let you disable functions you don't use.
4. The theme should have a clean code
If website codes are poorly written, it can affect your website's security, resources, and speed. The same applies to the WordPress theme you choose. SEO-friendly WordPress themes have clean codes that make them more secure and reliable, with less downtime. Such clean code WordPress themes boost page loading speed and SEO ranking.
5. The theme should support popular plugins
WordPress plugins can unlock a website's true potential with additional features for both website owners and users. Some of the most popular plugins are WooCommerce, Google Analytics, Akismet, and Jetpack. The WordPress theme you choose should support popular plugins. For instance, W3 Super Cache is a plugin that's always active because it maintains optimum page speed.
6. The theme should be updated regularly
Regular theme updates are important for both security and bug fixes, and they also address compatibility issues with the latest browsers and plugins, and clean up old codes. An outdated theme is likely to have you losing out on potential traffic, giving your competitors a chance to outstrip you. Also, outdated themes may have limited functionality on newer devices and browsers. All in all, an updated WordPress theme means a secured WordPress website
Conclusion
WordPress themes can certainly spruce up your website, provided they are search engine optimized. So, don't settle down for any WordPress theme that tempts you; make sure to ponder over and consider which WordPress theme is the best, after doing a thorough research on every possible one. To ensure the right choice, you can get in touch with an SEO company in India to help you pick the best from the thousands of themes available.