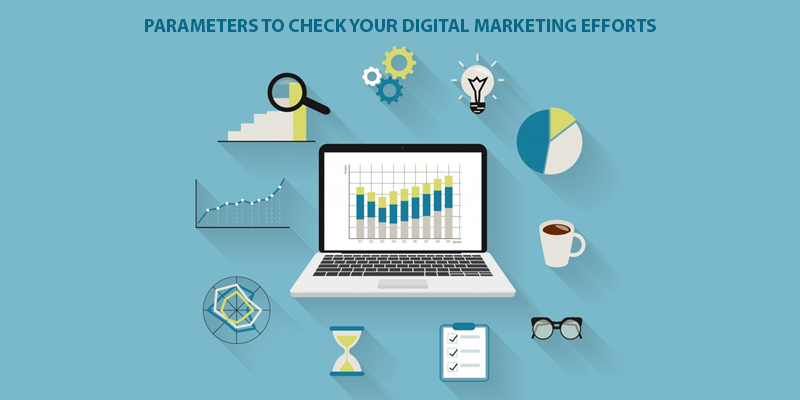 The best advice for business owners is that they adapt to the current market trend. Although you might be having a great clientele, although they may be very loyal to you, although they value your traditional old ways but, you still need to transform your methods. As time changes, the buying habits of your customers change, and so must you. So, what change is required at present? It is to become digital. The world is becoming digital. Digitization is affecting online businesses in a great way.
Business owners are investing more and more into getting their things digital – advertising, marketing, selling and more. But, just investing without understanding is foolishness. You must know where you will be getting maximum profits from. Here are certain parameters that can help measure the growth of your company if optimized in the right way.
Where you get your traffic from
A business might be having a list of products or services to offer. Every product/service category requires a different SEO practice, a different campaign. You need to work on this and analyze which marketing channel and SEO practice will be the best for you and which source will drive more traffic to your site.
Number of visitors
Are you getting the same visitors back on your site again and again? That is a very good thing, which proves that you have satisfied your visitors. But, you need to cater to more people who don't know you yet. Analyze if you are getting new visitors too apart from the regular ones. This will help you know the size of audience you are catering to. If you are not getting return visitors, it's a warning bell – no returning visitors will lead to no leads and in turn, no sales!
Time spent on the website
Other than the number of visitors, you need to analyze how much time a visitor spends on your site. Check for bounce rates if any. Bounce rates will not be an added number to the number of visitors on your page. It will in fact tell you that you are lacking somewhere.
Number of leads
The main goal of a digital marketer is to achieve maximum number of leads. You need to be able to attract the right kind of audience to your site, who will be able to make conversions. If you get the expecting amount of leads on your site, you can be assured that you have a good digital marketing strategy.
Conversion rates
Getting good amount of traffic on your site is not enough. It is only the first step to success. You need to make sure that the traffic driven also converts to sales – if not all, then atleast a majority of it. You need to find out what type of audience from which source is converting so you can plan the digital marketing strategy further. If you don't get enough conversions, you need to plan a different strategy.
Content quality
No online strategy is complete without great content. When you have the most appropriate content on your website, it will help the users understand you better and connect with you. Having a great structured website with great features is useless without content that relates the users to your business. Any blog, ad, article or page requires good content to get great outcomes.
Keywords used
Don't stuff your page with keywords only because they perform high elsewhere. These high-performing keywords might not be relevant to your business. Get rid of these unwanted keywords and use only relevant ones. Focus on quality, not quantity.
As you know, it is a world of mobile and social media. Make sure to have a great mobile strategy and social media strategy as well to gain better traffic that profits you. Measuring all the above mentioned metrics will help you know if you are heading in the right direction or not. For the best digital marketing services in India, you can get in touch with Jain Technosoft, who has a team of skilled professionals who will look into every detail of your website to bring more conversions for your business.