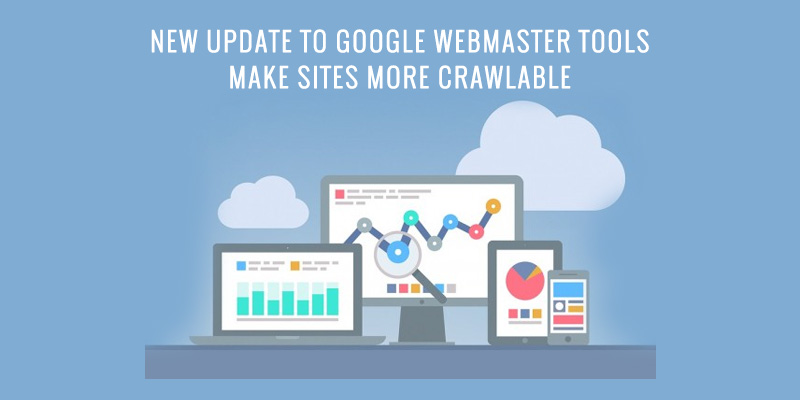 Google Webmaster Tools is a suite of Google SEO tools which provides data and configuration control of you website in Google. These tools are free of cost and help website owners to regularly monitor and maintain their site's presence in Google's search results.
Uses of Webmasters Tools
With Google Webmaster Tools you can:
Submit new content for crawling and at the same time remove content which you do not want to be shown in search results
Create and monitor content which delivers visually engaging search results
Keep your website clean by monitoring and resolving malware and spam issues
Make sure that Google can access your content
Maintain the website with minimum disruption to search performance
Though the Webmaster Tools are very useful to site administrators, web developers, SEO specialists etc. they are often criticized for a set of shortcoming. One of the major shortcomings is that several times the images, CSS and JavaScript is not crawled by Google Webmasters Tools.
Keeping this in mind, Google has come up with a set of updates which will see to it that the Webmasters are acquainted with website features that are being banned. A new tool, namely 'Blocked Resources Report' has been added to the Google Webmaster Tools to address the issue. This surely is a big relief to the SEOs who for long were looking for a solution to this.
The report states the names of the hosts from which your website is using resources like JavaScript, CSS and images which have been blocked. It also guides you on how to diagnose and resolve this issue and make the blocked features crawlable.
Along with this there is also an update to the 'Fetch and Render' feature. Now whenever you request a URL to be fetched and rendered, you will be shown screenshots as both Googlebot and a typical user. This way you will get a clear understanding on why your website is seen differently by Googlebot.
Apart from this Webmaster Tools shows you only those hosts over which you can have influence. So at present hosts which are used by different websites, for e.g. Popular Analytics Services will not be shown by Webmasters Tools.
This surely is one of the many updates which had been long awaited by web developers. A welcome update for sure, now there is more transparency into the Googlebot crawling issues. Website owners can make their site more user and mobile friendly by spotting and unblocking resources used on their site.