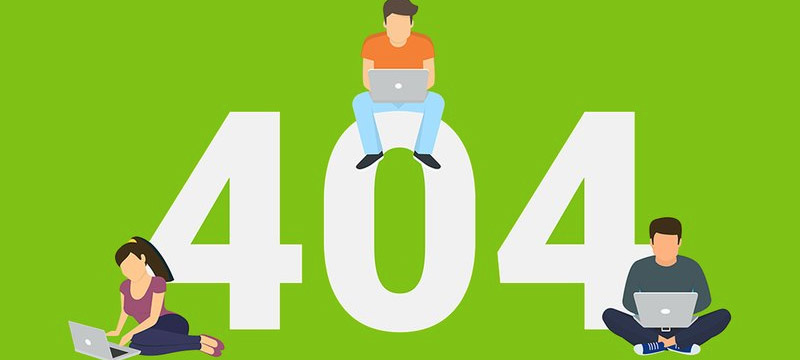 When any of the content on a WordPress site cannot be found in the database, the users are shown a 404 error page, which gets very annoying for them. There may be many reasons for this error to take place, including a deleted page, a moved page, a temporarily removed page, broken or mistyped URL, incorrect permissions on the server, incorrectly configured SSL certificate, or blocked content. Whatever the reason, the 404 page is very frustrating for the user as they consider their efforts to reach the page a waste of time. This may result in the users hitting the back button immediately or in fact even abandoning the site entirely. As a result, this will increase your bounce rates and will negatively impact your ranking on SERPs. So, you definitely want to be very careful with these errors. This is why we have come up with this guide to help make your 404 error pages useful to your users so that they don't instantly abandon your site.
Redirect your 404 page
Instead of showing a 404 error page, redirect your users to your homepage or any other page on your site where they could find useful or relevant content. You can do this by editing your .htaccess file and adding the "ErrorDocument 404 /index.php" code. To redirect your users directly to your homepage, you can use the "All 404 Redirect to Homepage" plugin to simplify the process.
Provide a Search Box
Having a Search Box is vital on every page of your site to help users search for anything and everything while being on any page. Following the pattern, you must also provide a Search Box on your 404 error page. This will help users to type in their search so that they may, if lucky, find it at a different location on your site.
Suggest other relevant content
You can provide your users with suggestions to other relevant content or popular and useful content based on their search by analyzing what they may be looking for. This could include a list of related articles, or a list of your categories and archives.
Provide navigation to the rest of your site
Instead of leading your 404 page to be a dead end for the user, include your main menu on the page just like on every other page of your site. This will help users to navigate to another location or page on your site that they may find helpful, rather than abandoning your site entirely.
Use the 404 to 301 plugin
The 404 to 301 plugin helps to log all your 404 error messages and send you an email alert for the same  It also turns all your 404 errors into 301 redirects, thus sending the users to a different relevant page. This action also avoids search engines from finding too many 404 errors on your website, thus preventing major negative impacts on your site's SEO.
Make sure to best possibly avoid 404 errors on your website, no matter what the reason. To take care of this, it is important that you regularly audit your WordPress site for broken links so that you can fix them or redirect your pages almost instantly. You can hire a professional and experienced Web development company in India for your WordPress website who will not only create the best website for your business, but will also take care for regular checkups of your site.