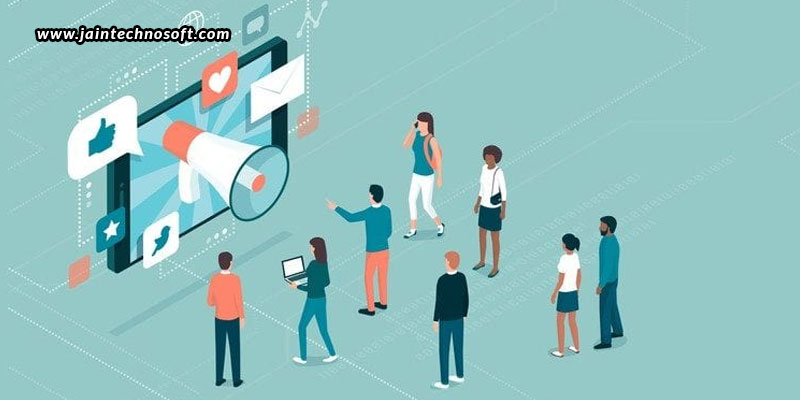 Social media has become a very popular and basic platform when you want to promote something or gain exposure. In fact, businesses have also gone out of their outdated traditional ways, and adopted newer methods like social media marketing to gain recognition. Whether a start-up or a big-shot name, promoting yourself through social media marketing can help you reap great benefits. You can reach out to a wider audience and gain immense recognition, the way you wouldn't have even thought of!
Benefits achieved through social media marketing
Apart from helping you reach out to a wider audience and gain recognition, social media marketing brings with it lots of other advantages too. Some of the most beneficial advantages include targeting more people, connecting better, building better customer relationships, building customer loyalty, generating more conversions, increasing website SEO, and link building.
How to build a perfect social media marketing strategy?
Although social media marketing can certainly provide the above benefits, it is important that you first plan up a successful social media marketing campaign with a strategy in place. The strategy should be one that can help you target your particular set of audience with tailored marketing messages. Your campaign should be suitably tweaked, and must also be effectively combines with SEO for better results.
Partnering with the right agency
We know that coming up with a sure-shot social media campaign, and combining it with the right SEO tactics, can be a challenging task. This is why we advise that you partner with the right agency to help you with the mission. Due to the rising demand of online marketing amidst the current Coronavirus pandemic, there is also an increase in the number of agencies offering such services. It is thus important that you find out the most apt and genuine agency to help you. Here's how you can identify the right agency offering genuine and profitable social media services in India.
Whether you are a beginner or one with a good amount of knowledge about online marketing, you need to have objectives in place that can be shared with the team to ensure that everyone is on the same page. Doing so also helps measure the results based on the target achieved. Any new product to be launched, or any existing product to maintain a recall in the minds of existing customers, requires social media marketing. You need to find an agency who has experience of launching new products as well as boosting exposure of existing products, while fulfilling the objectives of the business. Check for the clients they have already worked for, and see if their social media services have proved successful.
Paid promotions are doing the rounds to capture a large audience on popular platforms. If you're willing to opt for it too, you need an agency who has the skill to run such ads and help you gain maximum results by reaching out to a wider set of people. The agency should also have enough experience about video marketing and other creative marketing methods to boost your exposure online.