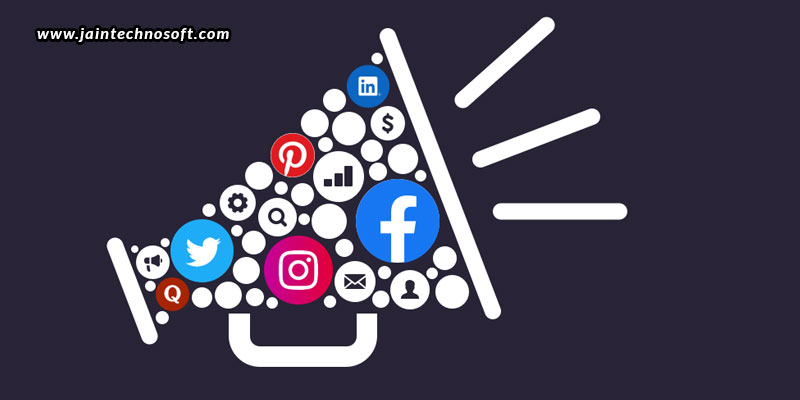 Social media marketing is one of the best ways to boost your awareness and reach out to more people. However, it isn't a piece of cake. It requires immense efforts of putting in strategies and creativity, which is why many businesses take assistance from the best social media marketing services in India, instead of taking the responsibility on their own shoulders. And when they do, they're able to see enormous benefits! Let's see all the possible ways in which social media marketing can help grow your business.
Social media marketing can help create brand recognition
What's better than gaining recognition for your brand? And, social media marketing can help you get just that! Social media can get your brand in front of so many people more quickly and easily. It helps gain the attention of even those who aren't actually thinking about your brand or products. But for this, you need strategies like focusing on your profile, display photo, logo placement, visual elements, and a neat page.
Social media marketing can help generate a conversation around your brand
Social media can spike up a conversation. One comment, and it can lead to an enormous amount of conversation; and more and more people get involved, bringing to your business word of mouth just like that! In this way, you can also get a lot of feedback, which can in turn help you improve on your weak points, only to make you better. But to take it further, you need to engage with the comments too. Doing so will make them feel you care, making them feel valued.
Social media marketing can help you connect with your audience
Conversations mean you can monitor all that's going around your brand and products. You can understand what is important to your audience, and also identify new trends and opportunities. You can address their pain points and work to resolve them, so that you get more customers pouring-in in the future.
Social media marketing can help you target more people
When you monitor conversations, you'll automatically get hold of important keywords by understanding the words that your target audience is using. This way you can come up with more keyword targeted content in the future to target more customers.
Social media marketing can help build better customer relationships
Social media can help you offer better customer service and thus build meaningful relationships. This is possible because social media allows for immediate interaction and customer feedback. Maintaining a strong and quick line of communication can keep you ahead of others in your niche.
Social media marketing can help build customer loyalty
Customers are always following and commenting on products and brands that they like. Following and interacting ultimately makes customers more loyal to your brand. And, more loyal customers will bring in even more prospectives.
Social media marketing can help share more about your brand
Social media can help you share current stories, those that can impact your brand's image. You can share stories of people using your products and being satisfied. You can also share your customers' feedbacks and positive reviews to boost your image.
Social media marketing can help increase website SEO
When people come across your brand on social media, they may be inquisitive to know more about you. You can take such people directly to your website through social media, which means more traffic and time on site; thus, a win-win situation on both platforms!
Social media marketing can assist with link building
Linking on previous content is a very popular move on social media. Hence, social media can also indirectly or directly assist with link building. This will indicate to search engines that you have great content that is being linked to; thus improving your impression and helping you rank higher.
Social media marketing can help you do all of it for free!
The best part about social media is that you can get all of the above for free! Yes, you can promote your content, involve more customers, and boost up rankings and sales, all for free!