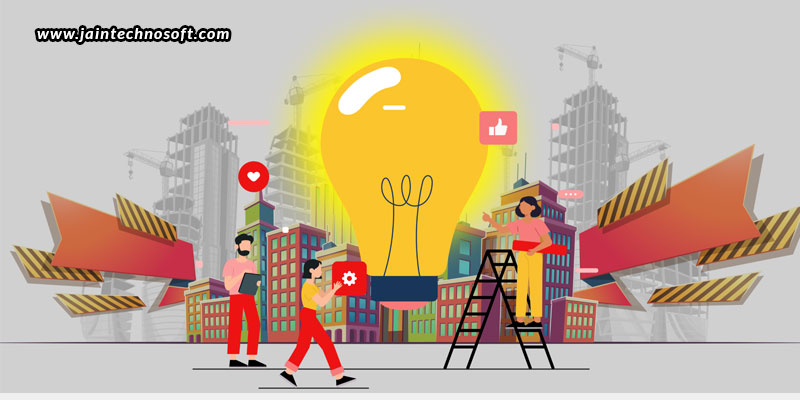 There are brands everywhere. Everyone is looking for a branded product, whatever industry it may be – fashion, automotives, electronics, stationery, food products, or anything else. A brand is something that instills confidence within buyers about the quality. Brand building is thus vital for success. But, with the innumerous brands that may already be available and well-established in your industry, you may hesitate to build a brand, worrying whether you'll be able to compete those already existing, or if you even stand a chance to exist beside them. This is why we bring to you 5 easy steps that you can incorporate into your brand building strategy to build a trusted brand.
Step 1 – Identify your target audience
The products or services that you are offering will be catering to a particular set of audience. You need to identify this audience group and think over who all can buy your product, and why. Understanding this will help you build correct customer personas. This is why you need to study your product/service and understand who your customers are, gather the analytics about who searches for or buys your product/service, select the demographics that you want to target, and create a psychological profile to know your client by sight. With all of this in place, you can build business and marketing strategies more effectively.
Step 2 – Determine your goals
No business can run without a goal. With all of the details that you have achieved from the step above, you know who you are supposed to target. Now, also determine your mission. What do you want to achieve from your audience? Are you planning to sell your products/service to them? Do you want them to subscribe to you? Or, do you want them to take up any other action? Clearly understand why you are in the market, and what value you are brining you your clients with your product.
Step 3 – Keep an eye on the competition
So now that you have understood yourself perfectly well – your products, your audience, and your goal – you now need to look around and see what others in the market are doing. The competitors in the market also have the same audience to target and the same goals to achieve with their products. You must thus look out for what they are doing and what they are offering in the market. This will help you identify how you can be different and compete with what is already available to attract your target audience. So, keep up with what your competitors do, research their USPs, stand out of the herd, and convince your customers what makes your product different and better.
Step 4 – Create your own USP
By now you have very well understood your competitors and their USPs, but what is your Unique Selling Proposition? How can you make unique propositions to customers so that they are convinced to switch brands, and come to you for purchasing your products? For this, you must have your own USP that emphasizes on what makes your brand unique and how you offer more value to the customers.
Step 5 – Portray your brand
Get on with boosting your brand image. Focus on all sorts of ways you can promote your brand and let the world know about you. It could be online strategies that you can attain by hiring professional web development services in India, or offline strategies like building all sorts of marketing products like brochures, banners, flyers, posters, etc. Whatever you do, set the overall brand tone and demonstrate your brand all over the place!
With all of the above in place, you should be good to go. But remember, this is a lengthy process, and also needs some time to see the results. So, be patient and be positive!