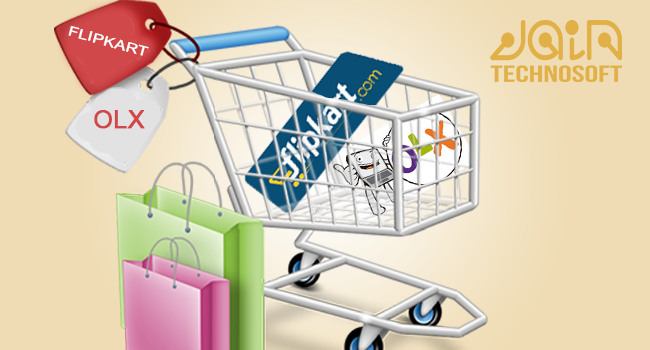 E-commerce portal Flipkart has partnered online classifieds player OLX.in for a marketing tie-up that will leverage each other's strengths to offer combined benefits of their platforms to users.
The first phase of the tie-up will be kicked off with a joint marketing campaign urging consumers to upgrade by selling their used products on OLX.in before buying the new products on Flipkart, the companies said in a joint statement today.
"The idea for this tie-up was conceived keeping in mind the strong and independent position of OLX and Flipkart in their respective space. The rationale for the number one online classifieds platform and the leading e-commerce platform coming together for a marketing campaign is a seamless one," OLX.in CEO Amarjit Batra said.

"This tie-up will enhance consumer experience on OLX and Flipkart by giving users a more holistic online shopping experience in which they can sell their used goods on OLX before buying new products on Flipkart," Batra added.
OLX.in is a portal for used goods, while Flipkart sells only new goods. The campaign will run for a month and include several categories within electronics.
On the tie-up, Flipkart's Senior Vice-President (Marketing) Ravi Vora said, "At Flipkart, our constant endeavour has been to make online shopping convenient and attractive to the masses in the country. With this partnership with OLX, we will be able to provide an end-to-end solution to customers especially in the electronics categories where selling old products is an integral part of the buying process."
Courtesy: https://economictimes.indiatimes.com/