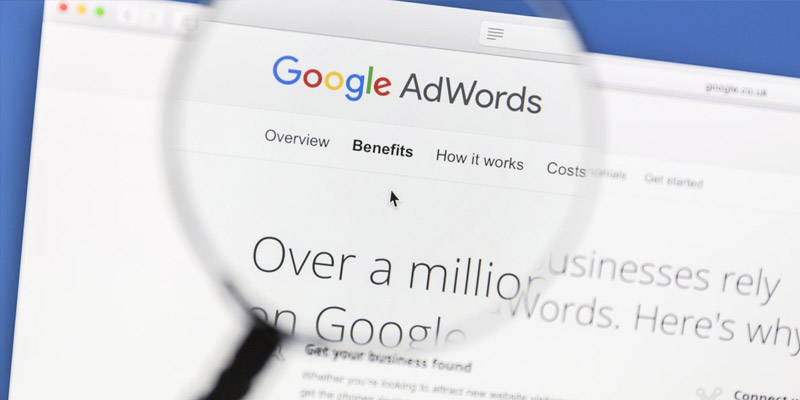 Google AdWords has been assisting millions of businesses to obtain higher revenues and accomplish increased ROIs. More and more advertisers today are using this popular tool to compete in their zones and gain a competitive edge against others in the industry. However, with the complexity of Google AdWords, it is possible for the process of using this tool to become difficult if it is not well understood in relation to your industry and goals. You must now how to accomplish your business goals with this tool in order to experience the success you are looking for. Here are a few tips you must follow if you want to have an active and successful business with AdWords. Or, you can hire an internet marketing company in India to undertake the responsibility of looking after all your advertising and marketing strategies online for effective outcomes.
Perceive Google AdWords as positive and trouble-free
If you keep thinking of Google AdWords as a complex and demanding tool, you won't be able to achieve a lot out of it. Obviously, it is going to be difficult to use this tool at first, but every difficulty can be overcome with practice. Unless you change the way you perceive this tool, you won't be able to develop a strong foothold. It is also true that many companies are discouraged after seeing larger brands in their niche investing lots of funds into their advertising procedures with AdWords, while their own advertising capacities are so limited. However, once you understand how to generate more revenue in your industry with the help of Google AdWords, along with other third party tools, you can definitely succeed. So, change your outlook and perceive AdWords as an effective tool for helping your business succeed.
Find your niche and target your audience
If you are able to assess the demographics of the particular people browsing for your products/services, you can utilize the data to indicate how you must construct ads in the future to compete with your larger-name competitors that are dominating the industry, and gain highest possible conversions. Identify your niche market and modify your content, text, graphics, and all features of your marketing campaign accordingly to attract and satisfy that group of people at the time and place that they are making their purchase. This way, you can watch your purchases growing further and further, thus making you one of the leading players in your industry.
Optimize your website for conversions
Along with optimizing your ads for your niche market, it is equally important to optimize your website to generate more success with Google AdWords. Even if your ad has brought in lots of traffic to your site, you cannot expect people to convert into visitors if your website doesn't prompt them to make a purchase. Therefore, you must optimize all possible areas of your website like landing pages, content, text, images, videos, infographics, animations, About Us page, product descriptions, and more.
So now, utilize the above three methods to have your say effectively with Google AdWords. Although challenging and difficult, but when you utilize your tactics well, you can definitely generate revenue with your PPC ads. To make your ads stand out from the rest, hire an internet marketing company in India who knows all the ins and outs of the business and can help you modify your content for the best possible results.