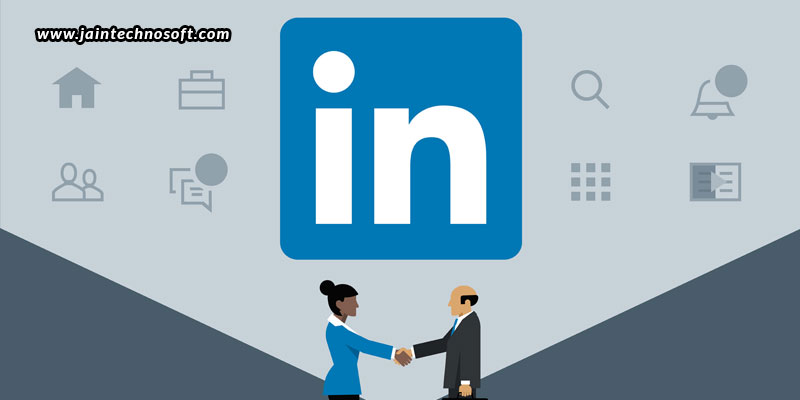 Social media has always been extremely effective for promoting businesses and bringing great opportunities, provided that the right strategies and tactics are used. This is why businesses, both big and small, hire social media marketing services in India to help them design the right strategies and plans to market their business online.
While popular platforms like Facebook, Pinterest, and Instagram are doing the rounds to increase likes and shares, and help people gain popularity, there is one platform that can prove to be extremely effective for businesses and advertisers. With almost 50 million LinkedIn users in India, and hundreds of millions of users across the world, you can imagine how much popularity you can gain with this platform!
LinkedIn is a powerful business networking platform that connects entrepreneurs, professionals, and job seekers, which in turn affects revenue growth. The tools available on the platform can lead to effective partnerships and lead generations. Here is how you can use the platform to grow your business.
Partnerships
You can achieve great partnership opportunities with people both in India and abroad through LinkedIn. On this platform, you can reach out not only to the CEOs and managers, but also to the team members, which will help you better understand the organization's vision, culture, and working. So, identify the companies that are best suited to your business growth, and move ahead.
Lead generation
LinkedIn is a huge market where you can market your products and services. Tools like Search and Sales Navigator can allow you to marrow down results and find exactly what you are looking for. You can use the Search feature to connect with a potential investor or customer, with whom you can further follow-up, share posts, and participate in discussions. The Sales Navigator is the perfect tool to get the lead generation edge over your competitors as it offers you the opportunity to import all your LinkedIn contacts and sync them to your SalesForce tools or apps. There are 22 search filters that you can create and save to facilitate easier search in the future. You can refine your search based on the location, department, or niche. The LinkedIn email can also keep you updated with new leads. Thus, you can monitor and manage your lead generation very effectively with these features. It has been found that lead generation on LinkedIn is almost 300% that of the most popular Facebook!
So, you can see how LinkedIn is a great tool that can help you find individuals and services for your business, while also helping clients and customers to find you quickly. They can learn so much in depth about your business, and thus connect to you better and faster. So, use this powerful platform to be seen as well as to grow your business and generate leads. For assistance, you can hire social media marketing services in India from professionals, where you can gain assistance not only to help promote your business on social media platforms, but a lot more. You can be guided to develop the perfect social media strategy, develop a perfect social media campaign, develop social media profile pages and apps, create social media press releases, and so much more!