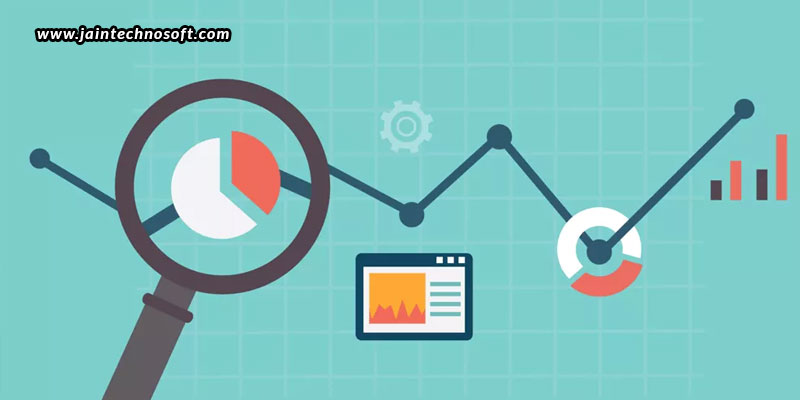 There are a mysterious number of reasons that could make rankings drop, and being able to pinpoint the exact reason for a ranking drop is one of the most challenging tasks for an SEO. However, the good news is that there is a methodology that can help diagnose the possible reasons. This blog will give you a properly and strategically structured way to help you diagnose the reasons behind a ranking drop.
Is it a major ranking drop – No – Is there a significant pattern of decline – No – It's okay, as instability on SERPs is normal.
Is it a major ranking drop – No – Is there a significant pattern of decline – Yes – Check for algorithmic or website updates.
Is it a major ranking drop – Yes – Check for these issues:
Rank tracking issues
Google Search Console issues
Algorithmic updates
Website updates
First and foremost, you need to ask yourself if the ranking drop was a major one. If it wasn't, you probably wouldn't want to worry about it because once-in-a-while instabilities on SERP positions are quite normal. However, even though the drop wasn't a major one, but there seems to be a significant pattern being followed that is bringing you down the ladder from position 2 to 5 and then to 7 every week, it is a matter of concern. So, if you notice such a significant pattern, you would want to check for some algorithmic or website update changes, which we will speak about later in this blog.
Now, let us come to the question when there has been a major ranking drop. There could be various reasons for the same. You could first start by analyzing rank tracking issues. If there seems no problem there, you can go to check for Google Search Console issues. If that is not the problem too, you can go further down the ladder to check for algorithmic updates, and then website updates.
Rank tracking issues
Rank tracking issues could include a wrong domain, a wrong URL, software glitches, or other manual checks
Wrong domain/URL – If you have changed a domain, or have moved a page, with the old domain still listed in your ranking tracker, your tool won't know which URL to judge. So, make sure to check for that, and update your rank tracker.
Software glitches – A software could break or go off, the reason for which is totally dependent on the kind of software you use.
Manual checks – You can go to incognito and make sure you are logged out. You can also use Google's Ad Preview tool to search where you are ranking locally so that you can set your geolocation. You could also crosscheck with another tool to see where you're ranking.
Google Search Console issues
If rank tracking issues are not the reasons, check for issues in Google search Console, as it is a platform that is helpful for checking site health matters.
Manual actions – Unnatural links pointing to your site, thin content, and low-quality content are all manual actions that give a reference point towards your problem. So, focus on lifting such manual penalties.
Indexation issues – Go to your index coverage report and look for any issues in the sitemap submissions you have made. It could be robots.txt or no index.
Algorithmic updates
If there are no issues in Google Search Console too, then jump to algorithmic updates. The major updates happening could be documented in multiple places. Moz has a good list of algorithm updates, where you can navigate to the exact date of your site's issue and look for any specific update made at that time. you could probably find if any algorithm update create the issue.
Website updates
If algorithm updates are also not the reason, the last point would be website updates. Any changes you have made to your website recently are giving you problems for sure. It could be a problem in the designing, development, coding, or anything else. Ask all those involved with your website to find out the root cause of the problem. Changes made in any one point of the website could also result in ranking drop for the whole website.
The above strategy will definitely bring to the front the main problem for your ranking drop. However, other factors that can also impact your rankings include content cutting, accidental no index, loss of valuable backlinks, or renaming pages and letting them 404 without updating with a 301 redirect. And, if you yet cannot find the problem, you definitely need to hire professional digital marketing services in India to help you diagnose as well as eliminate the problem.