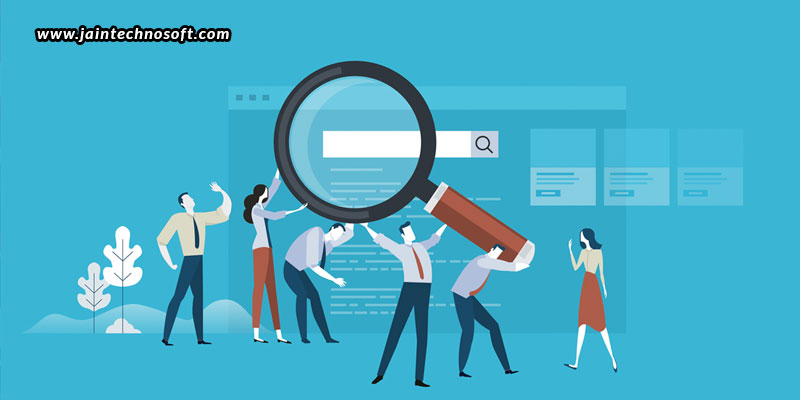 Different organizations are at different points of maturity and knowledge levels about search, and may also have organizational challenges that create barriers to implementing the work. As a digital marketing agency, it is imperative to understand where the organization falls on the maturity curve so that better recommendations can be tailored to meet organizational goals.
This is where a maturity model is required, which can help diagnose the current maturity of the business in a certain area, and help identify where to focus efforts to evolve to the next stage on the maturity curve. It provides a great way for marketers to analyze where the organization is, and understand how to move forward together.
Technical SEO capabilities maturity
The various SEO capabilities criteria on which an organization's maturity level can be analyzed include –
Content – How integrated is organic search into the digital content marketing practice and process?
On-page – How limited or extensive is on-page optimization for a brand's content?
Off-page – The depth of a brand's off-site optimization including local listings, link building, social profiles, etc.
Mobile-friendliness – How mobile friendly and mobile optimized is the brand?
Technical – How consistently are the best technical practices implemented and maintained?
Technological – The depth of adoption of new technology that impacts search like AMP, voice search, etc.
Collaboration – How well relevant stakeholders integrate and collaborate to execute the work?
SEO capabilities maturity stages
Stage 0 – The level of harmful/damaging SEO practices
Stage 1 – No tactical implementation of SEO strategies
Stage 2 – The least possible structure and pre-planning with a few SEO strategies in place, where minimum skills and work are implemented
Stage 3 – Efforts being put in to dedicate resources for implementing best practices and staying in trend
Stage 4 – Implementation of the basic best practices, and testing new techniques to improve search presence
Stage 5 – SEO is the whole and soul of the marketing DNA with resources and processes in place, along with continual reviewing and optimization of the processes
Analysis
For organizations at the lower end of the maturity scale, advanced work like AMP and voice search is not recommended. Instead, basics like cleaning up, fixing meta tags, and securing the site are important. On the other hand, organizations on the higher end of the maturity scale will require advanced recommendations rather than wasting their time with the basics.
Search practice maturity criteria
The various search practice maturity criteria are as follows –
Knowledge & learning – Is the organization learned about search and committed to continuous learning?
Resources and integration – Amount of resources invested in SEO like developers, data analysts, and copywriters who can implement organic search successfully
Capacities and capabilities – The amount of skills and capabilities being allocated to work in terms of human resources and budget
Processes and policies – Existence and improvisations of documented processes for inclusion of organic search
Planning and preparation – Is organic search aligned to business, brand, or campaign goals/. Is it proactively planned or reactive?
Search practice stages of maturity
Stage 1 – Nonexistent, unstable, and uncontrolled search applications with small SEO efforts and lack of goal orientations
Stage 2 – Basic search applications that are rarely pre-planned, existing only in the present
Stage 3 – Beginning of documentation of processes with satisfactory knowledge and competence in search; minimum standards for search best practices
Stage 4 – Proactive and predictable implementation of search work with quality-focused riles for products and processes
Stage 5 – Strong mastery of search with effective implementation of the same as policies to strengthen search performance
Analysis
For organizations at the lower end of the curve, there can be no connection between stakeholders, no defined and repeatable processes, which means that it doesn't matter what projects are recommended. For organizations at the higher end of the curve, only minor areas of improvement need to be identified to keep perfecting the process.
It is with the help of the above criteria and scorecards that professionals offering digital marketing services in India can identify their clients and understand where to start working. After all, finding the strengths to capitalize upon, areas that need to be worked upon, and tackling all of it together is of prime importance.