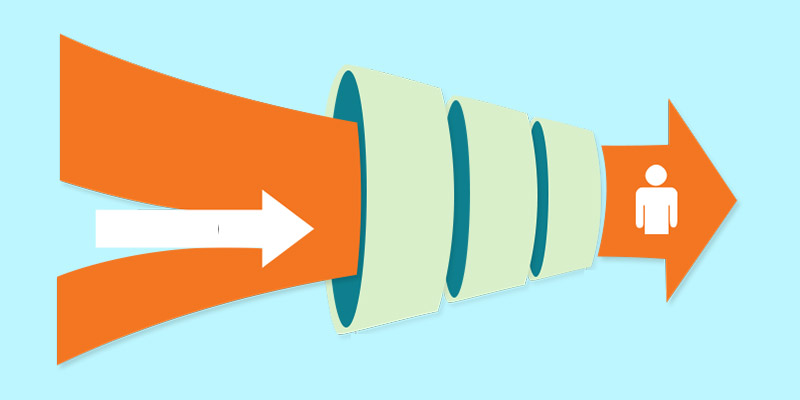 Is SEO better or conversions? Although both are important, generally a business will always vote for conversions, if it comes to selecting between the two. And, to make conversions on your site, it is imperative that you stimulate customer attention and encourage viewer retention, or else all your marketing efforts will go down the drain. Every professional digital marketing company in India realizes this, which is why they follow certain practices and tactics as strategic rules to bring about the best results. Let us see what they are.
Keyword usage
When you assume or trust misinformation coming from data mining tools or keyword research tools, you are being misled. These tools will tell you particular phrases that will bring you thousands of hits every month, but this is not always true. There are cases when websites using the top 10 most competitive keywords have seen to fail in getting traffic, while those that have written something less competitive have experienced surges of traffic for weeks from a keyword that wouldn't have expected to bring such results! So, what are you supposed to do to make your idle pages more active? Read further.
Headline
You can start with your headline, where all the conversions actually begin. When you look at those pages that are converting really well, you notice a pattern that they follow. When you land on such a page, it is hard to see anything other than the headline when you first set your eyes on the page. This is because the headline takes up 25% of the screen, and is in a bold format and loud colour. The main purpose that such headlines serve is to set the tone and focus the reader's attention to the fundamental basics of the page. So, ultimately, this is where the attention, interest, and action come into play.
Testimonials
Next in line is the testimonial section. Website owners know that you are doubtful, and they need to weaken your resistance to have you engaged with them. They need to subdue the thousands of questions rummaging in your mind while you are on the page, and convert your mind's thoughts towards moving along, reading further, and making the purchase. This is because conversions and sales are highly important for any business. And, this is where testimonials help.
CTA buttons
Last but not the least, you need to focus on the problem of the users, and provide them with your product as their solution. Ask them if they are tired of or frustrated about <the problem that your product is bound to solve>, and then let them know that they can be free of it by using <your product>. Then, hit them with the detailed information about your product and let them know how they can benefit from it. After this, you are to place an unavoidable call-to-action button that screams "Order Now!" or "Order Today" or "Order in the next five minutes and receive a free …" This will make it mentally inevitable for your customers to leave the site without clicking on the CTA and thus, converting!
Building a page like this can help you seek conversions instead of allowing visitors to just window shop on your site. So, focus your efforts on concentrating the users' attention to where they are compelled to take the action you want. And, this is where a professional digital marketing company in India can help.