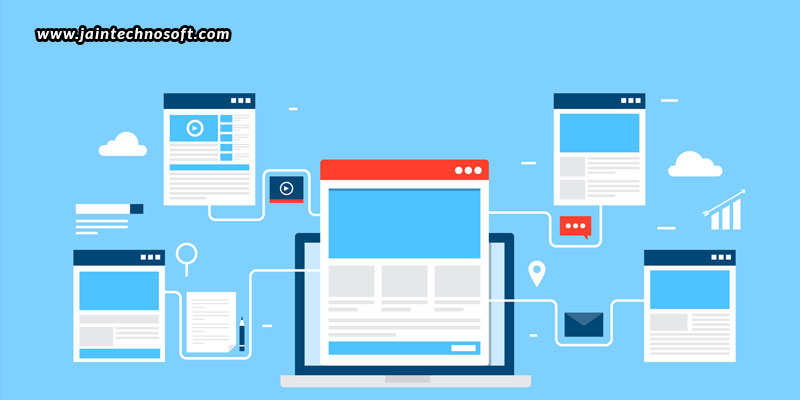 Link building campaigns should not be limited to time; they must be a constant practice. Instead of having a start and end date, link building campaigns must be ongoing and continuous, meaning that you must have a sustainable link building campaign. This will make you constantly striving to increase your chances of getting links. However, this strategy is not easy. It has its own issues and risks that you may have to face. This is why professional digital marketing services in India are hired for the process. This blog will show you the most probable problems that you can face with sustainable link building, along with the solutions provided for solving the issues.
Problems that can be faced with sustainable link building
Content-driven link building doesn't let you know if the content you are producing is going to really work or not. This makes the process quite risky, and uncertain about gaining links. You may have great content ideas, but that doesn't mean that those ideas are equally great for gaining links too. So, you need to be clear with that. Moreover, sustainable link building will require you to invest a good amount of time and money. You will need to hire designers and developers to develop content, because today content needs to incorporate everything from text to images and design. This means you need a good budget and patience for these professionals to work it out.
How can the problems be resolved?
Don't start and stop your campaign – As mentioned above, you don't need to treat your link building campaign as a start-and0stop campaign. You need to build up lots and lots of link-worthy content pieces on your website as well as other sites. Doing a content, doing the outreach, stopping it, and then jumping to another fresh piece of content – this whole process is a big NO! You must instead redo this process over and over again for the same piece of content. This will help you come up with multiple content pieces that will get links consistently.
Produce content around data from different angles – Instead of limiting your content to a particular dataset, create your content around data from different angles like locations and demographics. For example, if your content revolves around elements targeting various locations and countries, you can promote it in various countries, or even the local newspapers and magazines using different data points. Also, targeting various demographics like age, gender, occupation, and status will give you multiple ways of outreaching your content.
Avoid adding dates into your content – Don't tie your content to specific dates, months, years, or events. Obviously, there would be certain content ideas that would be inspired by certain events and occasions, and you would like to link your content pieces to them, but that doesn't mean you tie them up particularly with a specific date or timeframe. If you do so, your content will go stale after that particular time and won't be relevant any more. Yes, you could obviously link your content to a particular event or occasion, but don't be specific by including the date and event into the blog post.
Understanding the above mentioned problems and the solutions that can resolve them now puts you in a better position to do a link building campaign successfully, and consistently.