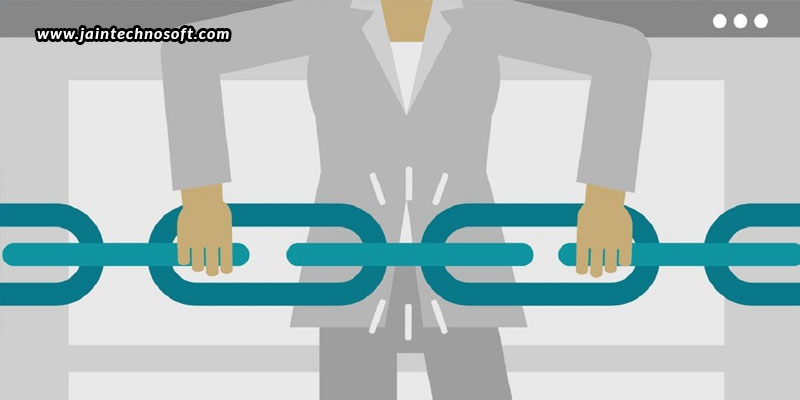 Bringing a business online is all about risks. If you don't optimize your website well, if you don't provide enough value to your customers, and if you don't have a good reputation, you are already at a big loss. Moreover, one wrong step, and you are down for penalties. One such component is links – link building and link trading. When you are building and earning links because of your efforts or worth, you are safe. But, there are many who buy links or trade them. This will ultimately lead to penalties when Google finds out the scam. To avoid this, you need completely risk-free and legal link building processes. For this, you can either hire digital marketing services in India from a professional marketing agency, or make sure you follow the below mentioned tips while building links.
Never trade your links
As mentioned above, never trade links for anything! You don't need to cheat in order to get good links. All you need to do is work hard. Building great content, offering the best data, supporting your data with relevant images, replacing your broken links, and building tools that other websites may want to links to, are just some of the many ways to get good links.
Never build a link that you can't remove
We all know how earlier sites were all about all the wrong practices for link building, but when Penguin rolled out, the entire scenario changed. Spammy content and negative links were penalized. And, another thing that changed is the fact that you must never build a link that can't be removed. Getting rid of links could be a nightmare, and may lead you to unexpected penalties. Therefore, in spite of disavow, it is always better if you can just get the link pulled from the Web when required. Well, if you really earned the links, you have nothing to worry about. But, if you have actively built your links, you need to make sure you have links that can be pulled out. And, this you can do by any of these two steps.
Never pull all of your content value and link value into the same basket. You could get rid of the original page and leave the canonical page having all the links. In this way, you have divided all the value into different baskets without actually losing the ranking potential.
If you are getting your links from a website that asks for a certain amount, you will never be able to remove those links once you get them. But, if you are successful in building a good relationship with the link provider, he may understand why you may want to remove the links in the future. Obviously, this means losing out on some links, but the process is also going to reduce risks and the chances of penalties.
Use the right tools
Tools can always help with better metrics and better workflows. And, you can tool up in a variety of ways; the bets one being using a good backlink tool. Some examples include Moz's new Link Explorer and Fresh Web Explorer. Then, you can also want some tools that might do some more specific link prospecting like BrokenLinkBuilding.com, LinkProspector.com, and Ontolo. Then, there are other outreach tools like Buzz Stream and Pitchbox.
Link building correctly by following these guidelines will help to highly improve your credit and brand reputation. And, it isn't as terrifying as you may think it to be. You can always hire professional and experienced digital marketing services in India to help you with it.