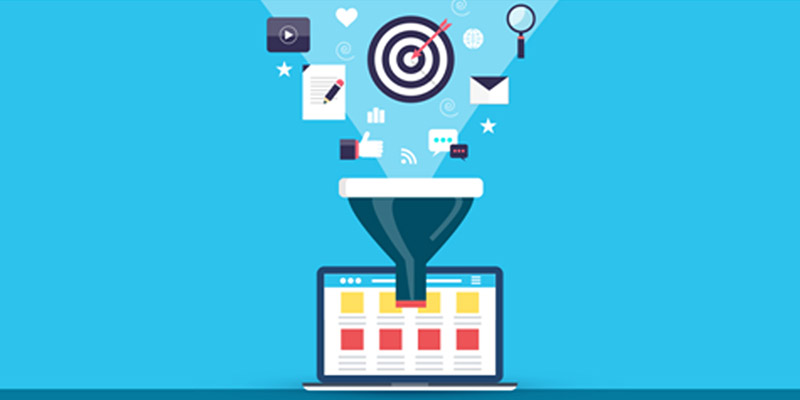 Usability is defined as the ease with which a user can access a website. It is the main element that leaves a lasting impression on the users and affects their decision making power. If the users are satisfied with the usability on your site, they will be inclined to make a purchase with you, which will boost your conversion rate. On the other hand, if users are not satisfied, they will shift to another site with better usability, thus increasing your bounce rates and thus, affecting your ranking. This is why you need to make sure that you are providing excellent usability on your site. In fact, it has been seen that more than 80% of conversion rates increase after making improvements on the site usability. If you want to be one of those 80%, here are a few things you need to consider and improve upon to improve the usability on your site and hence, boost conversions. And for this, you can also take assistance from a professional Digital Marketing Company in India to make the task easier and more effective for you.
Speed
With users getting more and more impatient day-by-day, one of the most crucial elements for a website to be successful is making it as fast as possible. Each and every fraction of second of loading time affects conversions. The faster a website, more the users are satisfied. In fact, it has been surveyed that almost 50% of users leave a site if it takes more than 3 seconds to load! That is a real small amount of time, which is why you might understand how important even milliseconds mean for your site. So, it becomes a necessity to reduce page loading speed by eliminating unnecessary elements and irrelevant information. Providing users with maximum information in minimum time limit will improve user experience and will also result in your page ranking higher on SERPs too.
Mobile-friendliness
We all know how the use of gadgets and smartphones is outnumbering the use of desktops today. Obviously, this doesn't mean that desktops are no more in use now, but it is very important that your site caters to all sorts of devices. This means that you need to make your site mobile-friendly. Today, more than 50% of users access the Web through their smartphones and tablets. Imagine your site not catering to these devices – you lose out on more than half your users just like that, which means losing out more than 50% of conversions! So, ensure that your website design is mobile-friendly.
Colour scheme
Colours matter the most as it is the colours used on a screen that attract the visitors to a site. Conversely, if the colours used are not in sync or appealing, visitors will immediately leave the site. Whether it is background colours, colour of the layout, or colours of the text and images, it plays an important role in user experience. Colours greatly affect the psychology of the mind; and each colour has a specific significance on affecting those senses. For example, red defines love and affection; yellow defines positivity and jolliness; green defines nature and freshness; blue defines trust and security; black denotes boldness and sophistication; and white denotes peach, purity, and integrity. So, select those colours that you want the users to be affected by, and make sure you choose the perfect colour scheme.
Placement
Where do people focus their most attention, specifically when they first land on a page, is of prime importance for placing your content. They generally view a page the first time in an F-pattern, that is, along the top of the page and across the left hand side. In fact, it has been surveyed that users spend 80% of their time viewing information above the fold, and 70% at the left side of the page. So, this is where you need to place focus on. Place your content in the correct position for the best user attention and engagement.
CTA buttons
CTA buttons or call-to-action buttons direct users to take a desired action on a page. So, you need to make your CTA buttons attractive to grab the attention of users and prompt them to take the desired action. This will make it easier for you to get them to subscribe, purchase, pay, or do anything you want them to; thus fulfilling your requirements and also improving conversions.