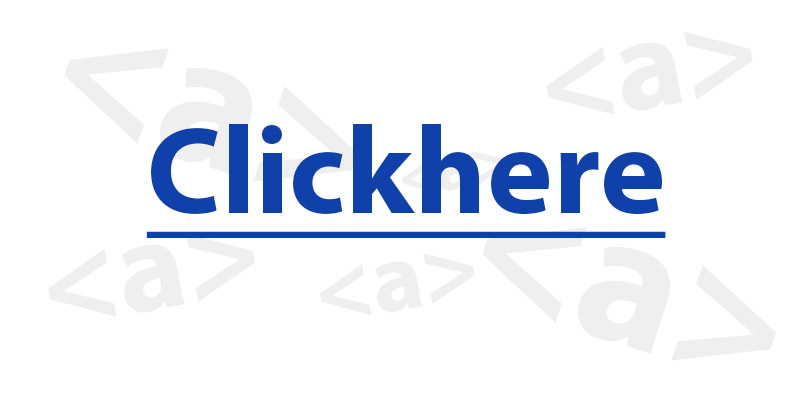 SEO is of great importance for any website, which makes it rank higher in SERPs. But do you know what makes #1 websites rank that way? Have you ever tried to notice the backlinks for #1 ranked Web pages? Try taking a look at every single link that points to those top ranking pages. Look for patterns and correlations, and see what makes them rank so high. When you notice closely, you will be able to categorize anchor text for each link into different classes. Earlier it was only the 'keywords' category that mattered. The anchor text would be what the keywords were. But today, link profiles are more diverse. You can now categorize anchor texts into these 12 basic categories.
Keywords – The phrase you are trying to rank for on a given page
Keywords plus – A keyword along with some additional text
Partial keyword – A part of your keyword phrase you are trying to rank for
URL – The URL the link is pointing to
Home URL – The home page URL of the subpage the link is pointing to
URL with www – The URL without https://
Website name – The URL written as "<your website name>.com"
Page title / blog post title – The meta title of a page or blog post
Brand – Only your brand name
Brand plus keyword – Your brand name along with a keyword
No text – An image link with no alt-text
Natural – No reference to any key phrases (for e.g. "this website" or "here")
Every anchor text you will look at for every single backlink will fit into one or the other of these categories. But, how will you know which of these is the most important? You need to take up all your analyzed data and try to understand what can make a #1 ranked link profile.
When you compare and measure what the anchor texts you have seen are in common, you will realize that there is one particular category that will be the most common. And this is none other than the page title or blog post title! You may say that you never paid attention to or even though about this to be so important, but when you do your survey, you will realize that almost all #1 ranked pages have this one anchor text category in common!
But why would a title be the most important anchor text? One website referencing another blog post by its title is a natural way to have another site link to your blog. And, this is what search engines want to see in a natural backlink profile. This makes it important to include key phrases in the title of your blog posts. As more and more websites will start linking to you with the page title as the anchor text, you will see a boost in the key phrases found in your blog post title.
You may or may not have learnt about the page title being one of the most important elements of SEO elsewhere, but this blog definitely tells you that, and it's true and analyzed! However, this does not mean that the other anchor texts aren't important. But, the analysis made sees page title to be one of the most liked ones by search engines. So now, as you build backlinks, you can add page title links along with the rest of your strategies and see how your rankings make a great difference! And, you can also get in touch with professional SEO services in India to aid in putting up all possible strategies for helping you rank on the first page of SERPs.