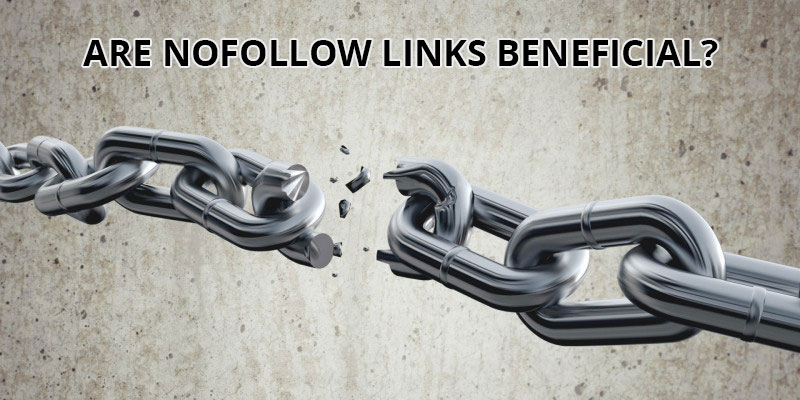 Nofollow is a value assigned to a link which instructs search engines not to index that link and that the particular link should not influence the ranking of the website. Earlier, these nofollow links seemed to be a nightmare but today, this viewpoint is slowly changing because people are realizing that these links can be beneficial to blog sites. Links are not only meant for Search Engine Optimization purposes; they are meant for much more than that. Nofollow links have much more power than dofollow links that are put up only for ranking purpose. Here are four reasons why nofollow links could be great for you.
Nofollow links start getting more links
When users search for a particular piece of content and land on a blog, they are likely to share the link in other places too. In this process, if they tend to go through another link within the content and like it, they would probably share it too. Thus, links within links have a possibility of getting noticed and shared to a greater extent than you can even think of. This is a great way to add valuable research to an article, no matter whether the content has been found through a nofollow link or not. Also, the more exposure your content gets, the more natural links you will start to get, which is the main purpose of link-building after all.
Nofollow links are an endorsement
Just like mentioned above, when you land on a blog you like and see a link in their content or when you see a link of your favourite author, you are likely to go through it and maybe even share it, without having any idea if the link is a nofollow one or not. All you know is that you like the content or its author. So, having your link on someone's site is important for getting exposure and increasing your fan base, no matter how big or small, regardless of the style of the link.
Nofollow links build authority
Nofollow links that show up on social media or forums don't add any Search Engine Optimization link value to the site but, they still have the content worth talking about. People read it, share it and thus, increase its value; thus, building trust and authority. More trust means more referral traffic. Once you start getting hundreds of visitors coming to your site, search engines will have no option but, to consider your website, regardless of what type of link it's passing through.
Nofollow links may improve rankings
Although it has been said in the introduction of this article that it is dofollow links that get a boost in search engine rankings but, if you look deeply into the matter, nofollow links lag nowhere behind. Although Google says hat nofollow links cannot be found by crawlers but, there is evidence that these links can boost your rankings! This is possible because when you have nofollow links on your site, it tells Google that you are building links naturally, which not only helps you to escape any kind of Google's penalty for making backlinks but also, build trust and value about your site for Google, which may ultimately compel Google to consider on improving your ranking.
You may get benefits from nofollow links in any of the above mentioned ways but, it is important for you to understand that all this is only going to take place if you have good quality and relevant content. So, make it a point to improve your site and content quality in order to attract more people; thus, improving traffic and number of sales, which can create better Search Engine Optimization rankings for you.