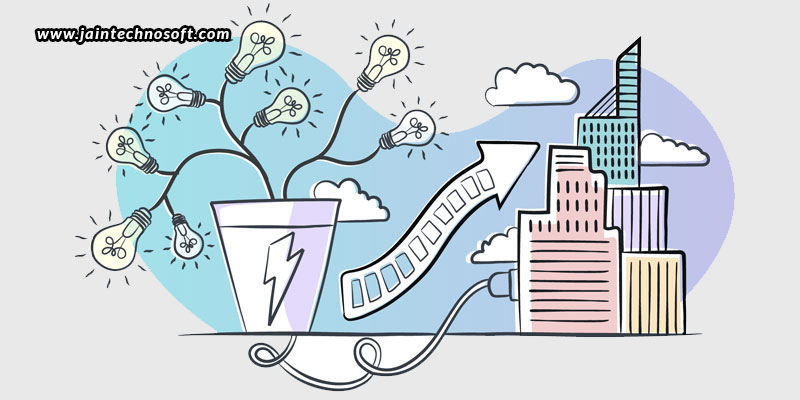 Links are an important part of every online business, but as much as they are important, they are equally harder to get. That's why you need an effective link building strategy.
When considering a customer purchase cycle, you must understand that there are eight touchpoints before a customer finally makes a purchase. You need to focus on each touchpoint, to understand what drives a customer to buy a product, rather than focusing only on the sales. You thus need to focus on what bridges the gap between a stranger and a buyer. This brings in the "lead" that is actually a prospective buyer or future customer. Once a stranger becomes a lead, it becomes easier to reach out to them through emails, Facebook remarketing, and on-site personalization.
Now, you'll ask, what this has to do with link building. Well, in link building, one needs links, just like one needs sales in marketing. There's no lead generation in link building; it's either link or no-link reporting; and, this is where the process is broken. Every blogger, publisher, and editor needs several touchpoints in link building, something beyond a simple email. Once the lead generation process is applied to link building, there could be much better results, which will keep growing more leads. Here's how you can add lead generation processes to your link building strategy.
Teamwork of content and outreach teams
First, you need to know what exactly you want to achieve, before you start developing a strategy. But generally, what happens is that, the content team creates content, while the outreach team reaches out to website owners who are likely to be interested in the content. Here, both the team are working, but they are doing so in isolation. But what should happen instead is, the outreach team must show the content team what is attracting links on a specific topic, with the help of examples from prospects, current and upcoming trends, and previous outreach campaign data. Then, the content team must create content keeping all these considerations in mind. At this point, both the teams may involve linking leads in the actual content creation. The outreach team should then deliver this optimized content.
Lead nurturing processes
Next comes lead nurturing process. You need to keep reaching our to your leads to remind them of your assets, so that they warm up and come closer to making a purchase. For this, you may use some outreach tools like Link Hunter or Pitchbox, or you may go further by using a solid customer relationship management approach, which may include creating a detailed profile for each lead, and reaching out to them on social media.
Reaching out to your ideal customers
You need to identify the company that will make your ideal customer, and research on how to best onboard it. Emailing the authors of big publications with a request to link to your content may not be enough. You may need to use tools like LinkedIn, Twitter bio search, and a website's "About Us" page.
Diversifying your touchpoints
An email is yet a very effective link building outreach method, but you may also use other tools like Twitter follow, a DM, a LinkedIn message, or even a comment on one's personal website. You could also add a contact to a Twitter list so that Twitter notifies them, or you could tag them on social media.
Diversifying your assets
With diverse touchpoints, you also need to diversify your assets. You must give your linking leads something valuable to include in their article, if you want your outreach to be more effective. You must also provide your outreach and content teams with tools that can help them to handle the creation of content, such as Google Docs (for ebooks and whitepapers), Surveys (for statistics), Invideo (for videos), etc.
Optimizing your landing page
Last but not the least, you must have an optimized landing page. For instance, your page needs to be ad-free, and you must have CTAs that target your linking leads. There is a lot more that you can do to optimize your pages and other tactics, which can be made easier with the help of professional SEO services in India hired.
Up your link building game with these simple, yet effective tactics. Adopt more diverse outreaching methods to acquire great links to your website.