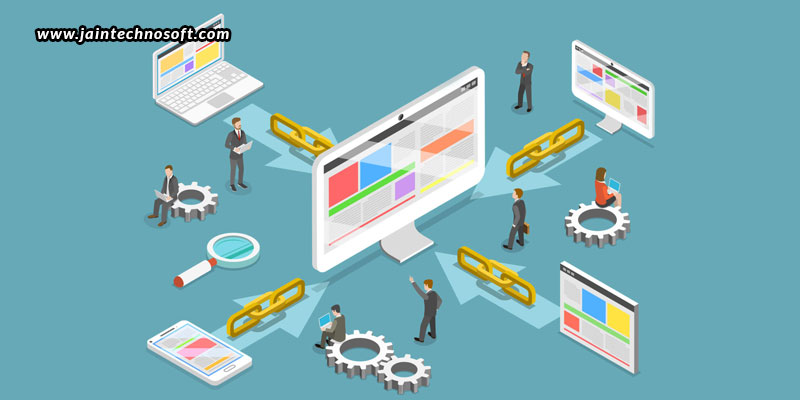 Links today on the Web count as votes. Pages that receive more votes become more important, and rank higher. Also, more important pages cast more important votes. Thus, links are no longer equal. Considering this fact, we have come up with certain link valuation principles that have been observed and tested by SEOs.
Links from popular pages help earn a better rank
The more links a page has pointed to it, the more page rank it accumulates; and the more links it accumulates, the more it can pass to other pages through outbound links. And, scoring a link from a popular page (one that has accumulated a lot of links) can be more powerful than earning a link from a page with fewer links.
Links with relevant anchor text bring more value
Links with relevant anchor text passes more value. Relevant anchor text has proven to boost a page's ranking better than generic or non-relevant anchor text. However, this does not mean that you should spam your pages with abundant exact match anchors. In fact, you must have a healthy natural mix of relevant anchors pointing to your page to make it highly ranking.
Links in the main content have higher worth
Content and links are more highly valued if they are positioned in the unique main text area of the page, as compared to headers, footers, and sidebars. After all, links hidden within expandable tabs may carry less weight than completely visible links.
Links high up in the main content make better impact
When you surf the Web, generally which links would you choose – the one placed in the first paragraph of the page, or the one placed lower beneath several paragraphs? Obviously, links higher up in the main content cast more powerful votes.
Links from relevant pages are highly credited
Relevancy is important. After all, the concepts around Google's use of topical relevance are incredibly complex. Thus, you must have relevant links or links from relevant sites pointing to you.
External links are more effective than internal links
Links from external sites count more than internal links from your own site. High ranking pages are often associated with more external links than lower ranking sites. After all, what others say about you is more important than what you say about yourself. However, this does not mean that you shouldn't have internal links. Internal linking and good site architecture can highly impact Google rankings; but building external links is the fastest way to gain higher rankings and more traffic.
Links from different domains are better
Having 50 links from 50 different domains is better than having 500 more links from a site that already links to your page. This is because Google's algorithms are designed to measure popularity across the entire Web, and not simply from a single site.
Links closer to a trusted seed site are more valuable
The closer a site is linked to a trusted seed site, the more boost it receives. This means that Black Hat PBNs are less effective if they are a large link distance away from more trusted sites.
Links from fresh pages pass more value
Fresh links pointing to a page are always counted. The reason behind this is that pages with links from fresher pages, those that are new or more regularly updated, are likely to be more relevant than pages with links from older pages, or pages that haven't been updated for a while.
Spam and low quality links are devalued
Google always focuses on links that aren't controlled by you, but those that are freely placed by others. Google's algorithms simply ignore the links that the search engine feels doesn't meet the standards. These include links generated by link schemes, manipulated links, and negative SEO. Thus, all low-quality links are completely ignored by Google.
Now that you know more about link, link value, and ranking, you are in a better position to handle this aspect. You may manage all of this on your own or have a digital marketing company in India hired to help you with all such SEO aspects.