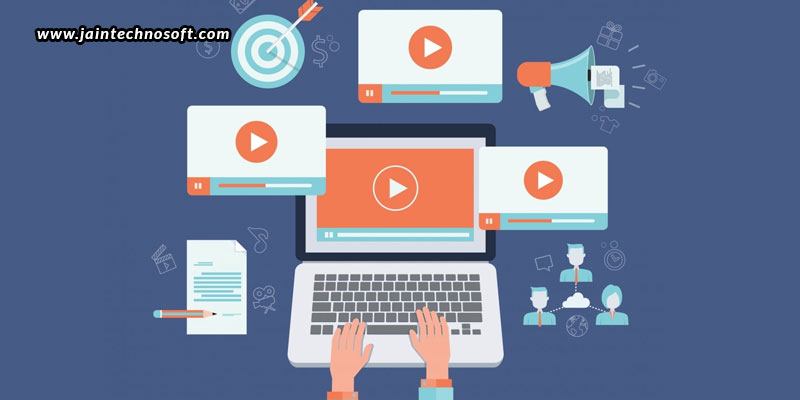 Videos are the new trend on every platform, whether it is Google or social media. People are more and more attracted towards videos, as compared to reading text, images, and infographics. In fact, it is predicted that by 2021, 80% of digital content will be videos! And, you need to start investing in video marketing right away if you even want the best results in 2018. With the right video SEO tactics, you will definitely see a significant rise in traffic on your page. Better traffic means better ranking, and better displays on suggested videos on the largest video platform – YouTube! So, just as much as you invest your time, efforts, and money in Google optimization, you must invest the same in YouTube optimization too. After all, the idea behind both these platforms is just the same, and that is, to serve the best quality content to the searchers. However, both these platforms analyze things differently to rank the content. Thus, you need to understand both these platforms properly, and individually, to know how you can target both of them just perfectly. And, here is just the guide you need!
The main factors that are important for Google to consider the ranking of a video include relevancy, keywords, on-page optimization, domain authority, and backlinks. On the other hand, YouTube considers relevancy, watch time, likes, views, shares, bounce rate, and embeds. Satisfying both these platforms is not an easy task, which is why you need some tools to help. So, either you hire a professional SEO agency in India to help you, or use these tools to optimize and analyze your videos for the best results!
First and foremost, searching for the right keywords:
Google Explore – With Google Explore, you can research not only keywords, but the most popular hashtags too! You can get all content related to the base keyword, while also look for high-traffic hashtags, local hashtags, event hashtags, brand hashtags, hot trending hashtags, and more. Placing these keywords and hashtags appropriately in a video's title and description can boost your chances of ranking higher!
Serpstat – This is not only a keyword research tool, but also a backlink analysis tool that provides information for up to 30 queries, tracks the position, and audits the performance. However, if you opt for the paid version, you can access up to 300 queries everyday and 100 results per report! With Serpstat, you can research both short-tail and long-tail keywords, and also learn about the various queries that people are looking for, after which you can create videos in answer to those queries, containing the keywords. This will help you get a chance to increase your SERP rankings. Also, you can fix technical errors, and optimize both PPC and SEO campaigns, while also getting an in-depth insight into what your competitors are up to.
Optimizing your video:
VidIQ – This is one of the best paid video SEO tools that can help bring loyal audiences for your videos. It helps to get the keyword score-search volume, the trending difficult-to-rank-for keywords, and 10 times relevant tags in less than 10 minutes. Thus, you can use the right keywords for your video to be displayed on YouTube's sidebar and the related videos section, thus maximizing the organic reach of your videos, and getting more likes and shares by interacting with your audience. With all of this, you can definitely help your video to rank better on both Google and YouTube.
TubeBuddy – This is another video SEO tools that can be added as a Chrome extension to your browser, which can be used for not only video optimization, but also promotion and analysis. With TubeBuddy, you can search for opportunities outside YouTube, based on the search traffic and performance. You can also find errors like title error, description error, improper tagging, and broken links, so that you can optimize your videos better. Also, you can create transcribed captions for each video to attract audiences and increase the number of views.
Promoting your video:
YouTube Custom Video Embed Generator – As the name suggests, this tool generates enhanced embedded code of videos, while including social media sharing links and adding other enhanced features. You can also monitor the controls of viewers with this tool.
DrumUp – This tool helps to search and curate the right content, while conducting social media management. With this tool, you can schedule video posts for social media distribution, target different audiences across different social media platforms, and also authenticate your social media platforms. Promoting your video extensively over different platforms can help you gain more traffic and more views.
Analyzing your video:
Cyfe – With a single dashboard to show all the data related to social media, finance, sales, marketing, and more, Cyfe is one of the best tools that can help track video performance by reviewing YouTube statistics, display each video's performance, and deliver reports to clients. With Cyfe, you can get all the details about the views, likes, shares, engagement, bounce rates, and mentions of your brand on social media.
BirdSong Analytics' YouTube Analysis – This tool can help you analyze not yours, but the performance of your competitors, which can be of great help! Knowing when your competitors are uploading their videos, the keywords that they are targeting, the length of their videos, and many other details, you can get a direction to evaluate whether you are on the right path or not. This will help you come up with tactics to rank above your competitors.