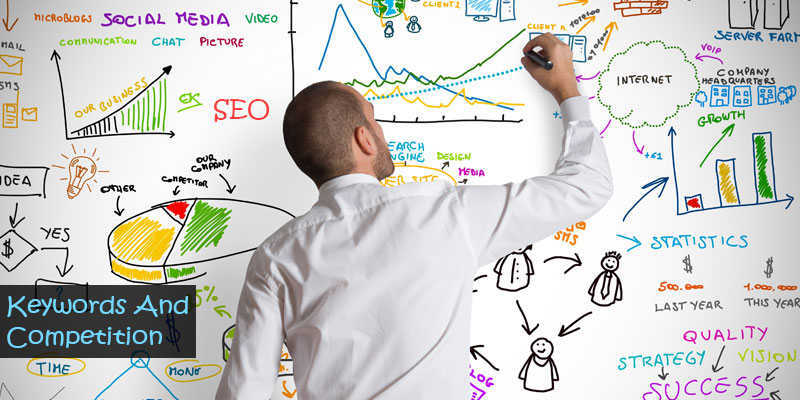 The prime aim of every SEO strategy is to get higher rankings for websites on search engine results. Better rankings on various search engines, is sure to reap better profits for the ecommerce sites. One thing which every business aspires for is not just better ranking/ or being present on the first page of search results; rather to be at the number one spot.
You need to understand that the further back your site lands in the search engine results, the more your business is likely to suffer. Thus in this post we bring you some clever SEO tactics which is sure to get your website to the top slot. There are high chances, that your SEO consultants are unaware of these off-beat SEO tricks, which are sure to get your website the top rank. So let us see what these clever SEO tricks are:
Conduct a Two-pronged Research
It is usually seen that several SEO teams just focus on the keyword research. But conducting an in-depth research on your competitor is also equally important. In fact keyword research and competitor research are two important factors for an effective SEO strategy.
When you conduct research for keywords, there are three areas which you need to focus on. First and foremost search for the right keywords which can be used on your homepage as well as product pages. For any website, its homepage and product page are very important. Therefore gear your SEO research towards keywords which are relevant to your business and the products & services which you offer.
Second aspect which you should always bear in mind is that, never go for keywords which are too broad. Too broad keywords drive the wrong traffic to the website. You will see an inflow of visitors who click on your site for some time and give up as they do not get what they are looking for. This results in high bounce rate and low conversion rate.
Third point is not to opt for highly competitive keywords too! As there are high chances that this might make it even more difficult for you to get a higher ranking. Thus when it comes to keywords, following middle path is the right SEO strategy.
Once you are clear with the keywords, conduct a thorough research on your competitors. Not only on the keywords which they are using, but also on various tactics used by them to boost their website's ranking.
Conduct an Audit of your E-commerce site
Once you know which keywords are sure to bring more business and better ranking to your website, you need to focus on the functioning of your E-commerce site. Audit your website to get a clear picture of areas which need to be addressed.
Examine whether the architecture of your website is smooth and user friendly. The visitors should get excellent user experience whenever they visit your website. For this the navigation on the site needs to be easy and hassle free. Have proper content for every product on your site and organize your website in such a way that it makes things simple for the visitors.
Along with this you can use free online tools which enable you to find site errors in a short span of time. Screaming Frog is one such tool. It runs all over your website's photos, scripts, and apps to determine how each of them is affecting your SEO performance. Also see to it that the speed of your website is good enough, so that the visitors do not abandon your website midway.
To get the top slot in search engine rankings and to remain there it is important that you optimize your e-commerce site properly. Along with the right keywords and right content, it also needs to load fast so that the visitors are kept hooked up.
One thing which you need to always bear in mind is the fact that optimizing a website takes a lot of hard work and few months of patience to get the expected results. But at the end, all this is sure to reap you the best benefits. Follow the above mentioned tactics and see your website ranking above your competition.