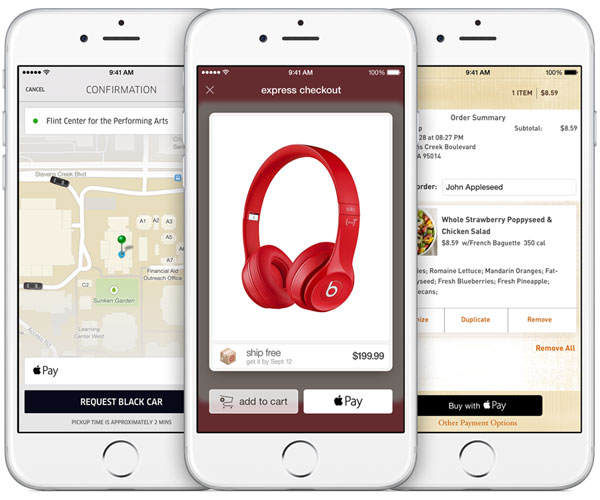 Apple on Monday, 20th October, launched its Apple Pay mobile payment system in the United States, for use with Apple's latest iPhones and to a limited extent its new iPads, as well. You can also use Apple Pay with the new Apple Watch synced to your iPhone 5, iPhone 5c, and iPhone 5s, although the device lacks the extra security of Touch ID. Apple Pay allows purchasing transactions to be performed with a phone swipe — as long as a retailer has the right hardware.
For years, large tech and telecom companies like Google, Verizon and AT&T have been talking about replacing credit cards with smartphones to pay for goods. But consumers have been slow to respond. That could change now when Apple unveils its Apple Pay program to an audience of over 10 million iPhone 6 and 6 Plus owners. Commerce experts believe that the involvement of Apple, which helped revolutionize the mobile industry, could move mainstream consumers to digital payments — the latest evolution in the way people buy goods and services.
Think of Apple Pay as taking the card out of credit card. After entering their credit card information into the latest iPhones, customers can wave their phone in front of a properly equipped payment terminal at retailers like Whole Foods and McDonald's.
Here's how it works: add a credit card from your iTunes account, or add a new card using the phone's iSight camera. Once your card is on file with Apple Pay, you'll be able to use your phone to check out at participating vendors — both brick and mortar and online — by authenticating with Touch ID.
Today, relatively few people buy things with a wave of a smartphone. "Right now, mobile wallets are sort of like e-commerce in 1995," said John Collison, co-founder of Stripe, a payments processing firm. "Amazon was one of the big companies that made people feel O.K. to put their credit cards online." Apple, he said, will do the same for the mobile wallet.
However,apart from the cool factor, there's really not a lot of value for the average merchant at the moment. Apple Pay does not connect to loyalty and awards programs that merchants often find valuable. More than half of American smartphone owners use an Android device, which does not work with Apple Pay. Also, cash is still hugely popular. It may not be easy for Apple to persuade millions of people to switch from a familiar payment system to a novel one.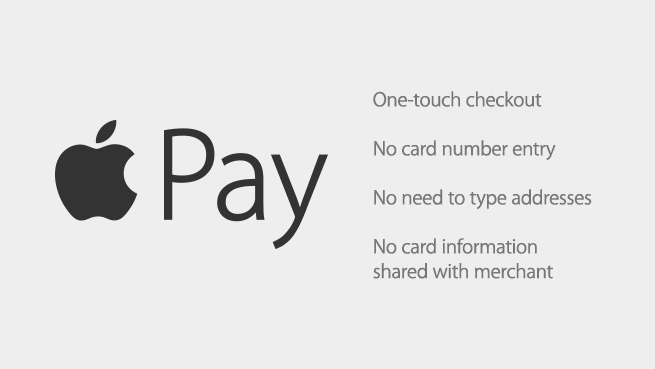 Apple is also promoting Apple Pay's security measures, calling it far safer than the credit cards consumers use on a daily basis. Apple touts ease of use: Instead of fumbling through a wallet for a credit card, just pull out the phone or tablet. No second hands like waiters, valets or other parties will have access to users' credit card information. If your phone is stolen, you can use Find My iPhone to suspend all payments from the device. These measures will actually make Apple Pay more secure than traditional methods, according to the company. Apple also promises not to track transactions. "The transaction is between you, the merchant, and your bank," Apple executive Eddy Cue said.
Apple has announced a slew of partners for Apple Pay, including Subway, McDonalds, Disney, Walgreens, Macy's, Sephora, and of course, Apple's 258 retail stores. Partners like Groupon, Uber, and Panera have also integrated Apple Pay to allow customers to pay from their apps without having to enter any payment information. The company is working with American Express, Mastercard, and Visa. "Apple Pay works with the top bank issuers that handle 83 percent of the credit card purchase volume," the company says. JPMorgan Chase also collaborated with Apple on the new feature. Apple has also announced an API for Apple Pay so developers can build the capability into new apps.
Apple Pay is only available in the US to start, but Apple is "working hard" to bring the feature to other countries.