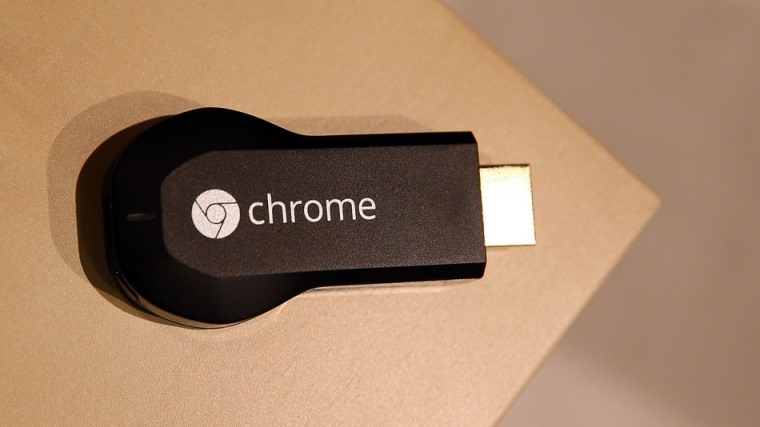 What is Chromecast?
Chromecast is a thumb-sized media streaming device that plugs into the HDMI port on your TV. Simply use an Android phone, tablet, iPhone, iPad, Mac or Windows laptop, or Chromebook to cast your favorite entertainment and apps right to the big screen.
Chromecast works with a growing number of apps, including Netflix, HBO GO, YouTube, WatchESPN & Pandora. Find your favorite apps and discover more at chromecast.com/apps.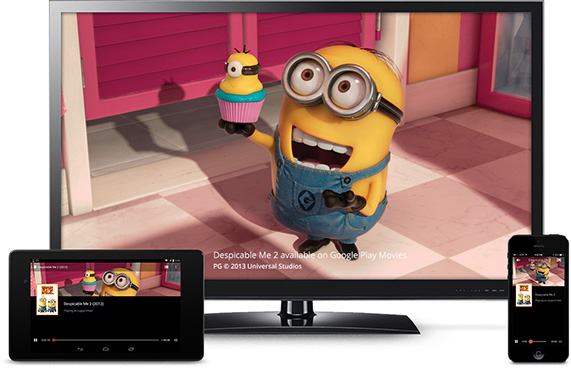 For everything else, you can mirror what you see on the small screen to the big screen. If you're on your laptop, you can cast any website in Chrome; and from your Android phone or tablet*, you can mirror your screen to the TV.
With Chromecast, your phone is your personalized remote control. Use the apps you know and love on your phone to search and browse, play, pause, rewind, control the volume and even make playlists. While casting, you're free to use your phone for other things.
Your friends and family can cast to the TV using their own phone or tablet, too – with no additional set-up required. Everyone can sit back and enjoy together on the biggest screen in the home.
It's easy for everyone to enjoy Chromecast. It works with the devices you already own including smartphones, tablets and laptops. Plus, it automatically updates with new features and we're adding more apps all the time, so your Chromecast keeps getting better.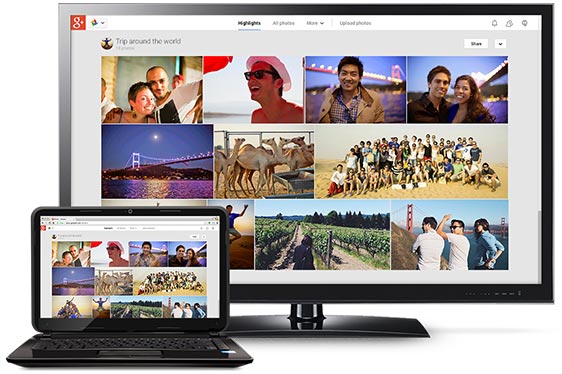 Chromecast's powers may soon extend to the realm of online games. Concept96 hopes to change that with its very first casual game designed specifically for the Chromecast. In its Kickstarter campaign, Concept96 is asking for just £1000 (~$1600) to build Buzzb, a multiplayer quiz game that lifts videos and music from YouTube, Soundcloud and other online sources.
The Buzzb app will be accessible on phones (Android and iOS), tablets and laptops, so just about anyone in your home will be able to join in without having to connect any extra peripheral controllers. Once you open the app, you will be able to start a new game or join an existing one. After that, you'll connect to the Chromecast and begin playing.
Chromecast has been updated with a new Backdrop feature that lets you display your own photos when you're not busy streaming something. You can also display popular photos from elsewhere, and news and weather snippets.
Courtesy: Google.