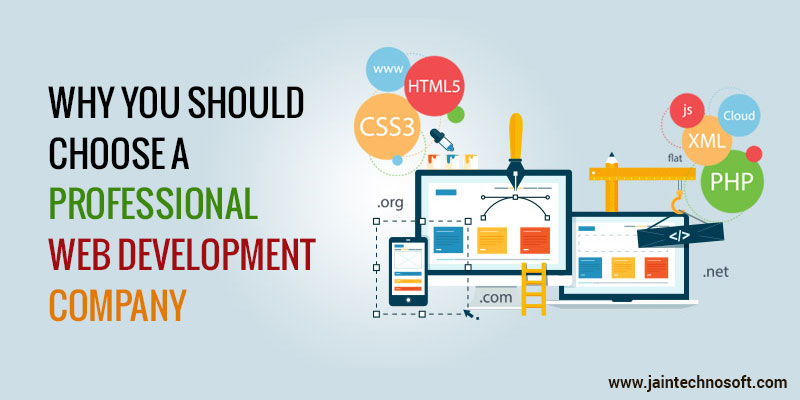 One of the elements which play a very crucial role in online business is the manner in which the design of your online website has been designed. And this is where professional web development companies come into the picture.
With so many web designing tools, there are very high chances that you may think if taking the services of a professional web designer/ web development company is required? Here are some major reasons on why you must take professional help to get an effective web design for your business:
Knowledge and Expertise
Web development companies are up date with all the latest trends in web designing. They can help you understand which kind of web design will suit the requirements of your company in the best possible manner. Also being experts, they will give you high quality work in a very short period of time. This way you can spend your time in other aspects of your business.
Customized web designs
When you use the online tools for web designing, there are high chances that you end up giving your website a template kind of look. On the other hand wen development companies can help your business with a highly customized web designs which will do better justice to the nature of your business.
Also a customized web design tends to engage users/ visitors in a far better manner and thereby improve the traffic on your website.
Website optimized for search engines
Proper optimization is very important for better rankings of your website. And this is what you get when you hire the service of experienced web development companies like Jain Technosoft, one of the leading web development companies in India. Each website developed by them is duly optimized for better SEO results and are highly user-friendly.
Responsive website design
This is one of the biggest advantages of getting your website designed by experts. Responsive website designs are the need of the day. You cannot compromise on this one aspect. Thus hiring an experienced web designer is surely going to help your business.
Things to keep in mind before hiring a web development company:
Undoubtedly a hiring the services of a professional people will benefit your business. At the same time you need to be cautious while choosing them. It is advised that you,
Go through the portfolio of the company you wish to hire
Get in touch with their clients to get clear picture of their working style
Discuss out your expectations from the website design
Analyze their recommendations
Make it a point that they have a good track record of meeting deadlines
See to it that you are comfortable communicating with them
Discuss out your budget
These are some of the very crucial things which you need to keep in mind before selecting a web development company. Also always choose a company which has experience in building websites of businesses similar to yours.