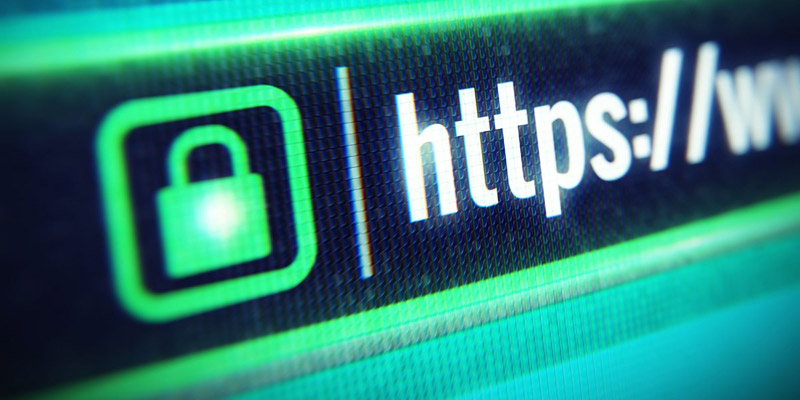 What is HTTPS? What is that extra 'S' for? Well, the 'S' is for Secure Sockets Layer (SSL) – a technology that encrypts your connection to a website so that hackers cannot capture any of your data. So, you know that HTTPS is a more secured version of a website. But, this is not it. There are a lot many reasons why you should always protect your website(s) with HTTPS. You must get in touch with a company who offers professional Website designing in India so that they can take care of including every important aspect and every updated element on your website. These professionals are always updated with all that is going around in the industry and can help you be in the good books of Google.
HTTPS protects your website's integrity
HTTPS prevents intruders from tampering with the communication between your website and your users' browsers. Here, intruders don't mean only malicious attackers; they could even be intrusive companies who inject ads into pages. They may put up ads and trick your users into giving up sensitive information or installing malware. Thus, they are able to easily break user experiences and create security vulnerabilities. They can exploit every resource like images, scripts, cookies, HTML, etc. at any point in the network, may it be a Wi-Fi hotspot, a compromised ISP or a user's machine.
HTTPS keeps your users safe and protected
As mentioned above, HTTPS prevents intruders from stealing information about your users. However, this does not mean HTTPS is important only for websites that handle sensitive communications. Every unprotected website can reveal information about your users' behaviours and identities. Intruders take up every opportunity to analyze the cumulative browsing activities of your users that help them assume the users' intentions and browsing patterns.
HTTPS is important for AMPs
Accelerated Mobile Pages (AMP) is a technology that makes pages load almost instantaneously on mobile. Websites with AMP technology have a lightning bolt icon next to them on Google mobile search, letting users know that those sites are AMP-ready. In 2017, Google is going to make AMP a priority to gain better rankings. However, AMP requires SSL; so, you know how HTTPS is important for AMP too.
HTTPS has great SEO benefits
Other than providing security to your website, HTTPS has some other SEO benefits too. Google has confirmed that HTTPS is one of the factors that can bring websites a slight ranking boost. When these sites are ranked higher, the amount of incoming traffic is likely to increase. Traffic passing to such a site has the secure referral information preserved. Moreover, HTTPS encrypts all kinds of communication, including URLs, which protects things like browsing history and credit card numbers.
A news breakout!
Chrome 56 will start displaying "Not secure" in the browser bar for HTTP sites that ask users for login or credit card information from January 2017! So, if you don't have that additional 'S' on your website, get ready to be tagged. And, it is obvious that when your site is tagged as not secure, you will definitely see a next-to-zero traffic coming in.
So, if you want your SEO presence to be strong on both desktop and mobile, and don't want to lose out on traffic and sales revenue, you know that you need HTTPS to be enabled on your website.