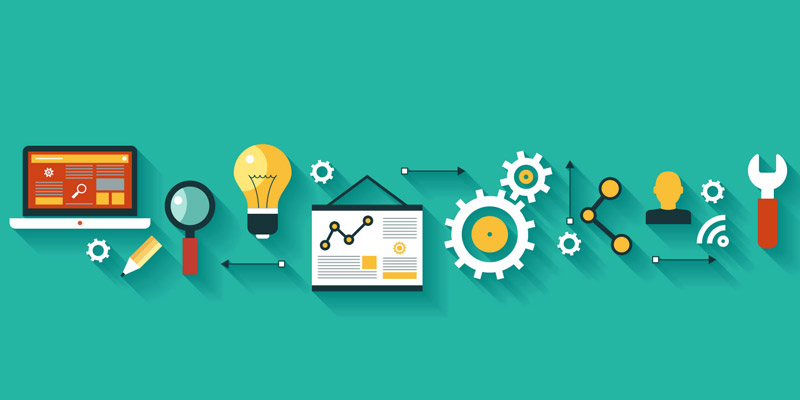 Are you an eCommerce startup? Not getting the conversions that you deserve? This thought might be haunting you. Don't worry! You aren't the only one. Even those eCommerce companies who have been around for a while now are likely to commit some basic SEO errors that hamper their growth. We have shortlisted here some of the most basic yet critical SEO errors that even you might be making. Make sure to check from this list and take immediate steps to rectify the same if you find your eCommerce store guilty of these errors. Integrate all these techniques in your SEO strategy and get exposure in search engine results while maximizing your reach. The professional SEO experts in India can help you do this with ease and finesse.
Inefficiency in optimizing product pages
Product images and descriptions are of the highest value for an eCommerce store. It is these two things that help influence customers' buying decisions. Thus, you need to have your product noticed in a way that it sets you apart from the many other similar ones in your industry. For this, you need to first and foremost have high resolution images to make your products more appealing to your customers. It is the image of a product that helps them decide in a few microseconds whether it interests them or not. Thus, you must upload high resolution images of products from different angles to help customers have a complete feel of the product. Moreover, you need to have a description that is informative and precise. Use keywords to optimize your product n search engines. A well-written title and description can work wonders for you! Keep the audience engaged by using catchy words and writing the content yourself instead of copying it from elsewhere.
Disregarding consumer psychology
Consumer is king, and for your eCommerce store to run and perform competently, you need to satisfy your customers, which you can only do by understanding their purchasing psychology. You need to know the likes and dislikes of your customers – consider their interests and try to be calculative. Undervaluing or overvaluing the buying potential of your customers will only lead you to failure. You have to influence the interests and consciousness of your customers. Have you noticed how the Rs. 99 works better than the Rs. 100 placed on products? Why so? It's all human psychology! You can run conversion rate tests to evaluate what works for your audience and design and format your eCommerce Web pages accordingly.
Ignoring consumer reviews
The general buying pattern of customers on an eCommerce store is looking for testimonials and customer feedback after having found their product. This helps them make a better and informed purchase decision. When they see other customers happy with your product, they are more likely to make the purchase. Therefore, how happy your customers are with your services is directly proportional to your popularity, and in turn your success. The reviews on your site must be positive and must highlight the important features of your products from consumers' viewpoint. Furthermore, it is very important that you develop personal communication with your customers as this helps to build great rapport and trust. This also helps you understand the needs and requirements of your customers and helps to improve service options. In case you encounter a negative feedback, you must address it immediately and let the customers know you have it solved as soon as possible. Remember that when your happy customers share their experience with others, they are helping to market your brand.
404 errors and faulty redirects
A 404 error code means the website link does not exist. This not only gets annoying for the users, but it is also a cause for loss in revenue for the eCommerce business! It is vital that the users are directed to your website without fail under any circumstances whatsoever. And for this, you must ensure that the server configuration of your website is appropriate, and any technical glitch is sorted out to make the site available. Moreover, a new redirect URL should also be set for the new location of the site or in case of page deletion. You must also ensure that in case of two distinct URLs for your mobile and desktop sites, a user logging in from their mobile with a desktop URL should be directed to the mobile compatible website. The SEO professionals in India can help you easily find 404 errors and faulty redirects, and help you sort them out in no time.