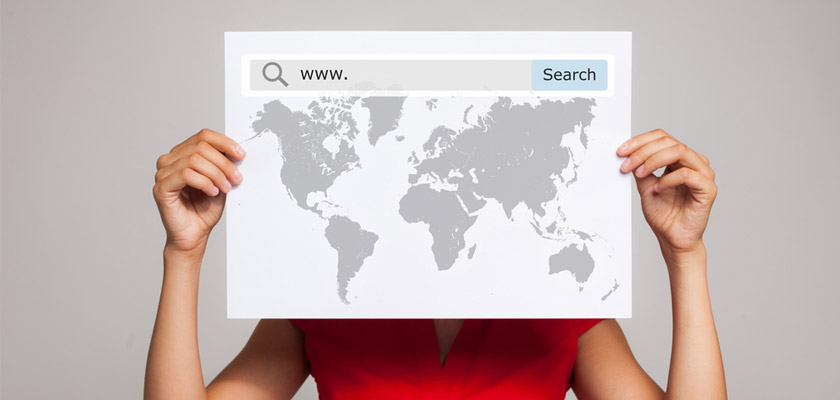 Do you know that only 1/7th of the world's population speaks English!? Taken aback? But, it's true! Only about 340 million people across the globe speak English as their first language. This means more than 6 billion people may not get the message if you have an English-only mindset! Therefore, if you are selling products/services that are available worldwide, you must localize your content for every country and region to maximize your SEO potential. You can do so through two methods – one is through multilingual targeting (making an alternative version of your website in another language), and the second is through international geo-targeting (making alternative versions of your website based on the region). Any of these two forms of international SEO means coming up with content that is relevant for users in different targeted areas and time zones who use different languages and currencies. Apart from helping you grow and extend your reach to international audiences, optimizing your website in such a way can also help search engines easily identify which countries you want to target and which languages you use for business.
Who needs international SEO?
Basically any business that is targeting multiple countries and is looking to expand its reach globally should opt for international SEO. If your business has a significant worldwide customer base, if you operate business locations in different countries, and if you have customers speaking first languages other than English, you can be sure that you need international SEO.
Why should you opt for international SEO?
Search engines have slowly evolved over time to better the Web experience for users, which is why they serve information that is most relevant to both the topic and the user. This has made SEO highly important, and with the immense competition all around, international SEO becomes equally important to make your business and brand recognized across the globe. Optimizing your website for international can bring you quick success as there is lesser competition, more volume, and cheaper opportunities.
Lesser competition – Unlike English search results that are the hotly contested SERPs in the world, search results for other languages have lesser competition, making it easier for you to afford a foothold.
More volume – International SEO can help expand the customer base and reach for a business.
Cheaper opportunities – Advertising for foreign language and international audiences is much affordable as compared to the price of advertising for English audiences; thus reaping much larger returns on investment.
How to optimize for international SEO?
Although international SEO may seem like a totally different concept, it isn't actually that different. International SEO is no different than geo-targeting, with the only difference being that instead of optimizing your site to attract traffic from your city or state, you optimize it for different countries and languages. If you are looking to create a completely international site that targets different countries and languages, you must hire professional SEO services in India who can dot eh job just right for you, so that you can get the best outcomes. Here are the three must-haves when planning to go international.
Specifying the target country with an international-friendly URL structure
Establishing the language for your pages to target by using language tags
Creating content in the target users' languages