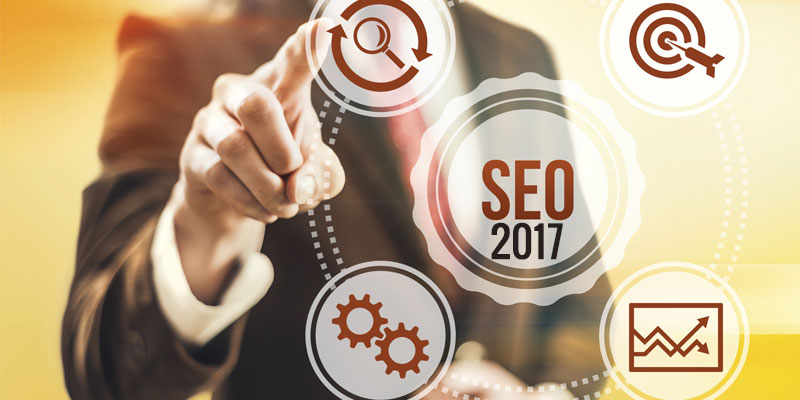 As 2016 comes to an end in the next few days, everyone has started eyeing what will be coming up in 2017. The search marketing industry is continuing to evolve rapidly with multiple updates and alterations to be seen in the coming year too. And, if you want to get your brand in front of as large an audience as possible, you need to be aware of the latest trends in marketing and follow them to ensure that you prominently show up in every aspect of search. You can hire experienced SEO professionals in India who are always updated with the latest trends, and can help you gain an edge over others when it comes to SEO.
Google has always been trying to understand the search intent of users and has been delivering new opportunities to help your business rise to the top in SERPs. It is only you who has to recognize those opportunities and use them to the fullest. Just like this year, even 2017 will be seeing multiple changes and challenges for marketers and SEOs. So, let us see what we all can expect for search marketing in the upcoming year.
Machine learning
With being able to learn your intent and deliver the best and most relevant results on SERPs, Google's RankBrain has become the third most important ranking factor. With this, Google will be focusing on much advanced machine learning in the future, just like Google Assistant and Allo. Relevance is what directly relates to great rankings – the more relevant your page is, higher the engagement rate will be, which will result in better performance and great rankings.
Accelerated Mobile Pages (AMP)
Mobile browsing has only been increasing, and there seem no signs of reduction in the same. Along with that, focusing on speed is becoming even more important. Since its launch in February 2016, AMP has been brilliantly serving the purpose of mobile browsing with great speed by loading pages up to 30 times faster than non-AMP pages! In 2017 too, AMP pages are going to rock with more businesses implementing them into their posts and product pages. This will ultimately bring in higher click-through-rates and higher rankings for such pages. However, you must bear in mind that AMP is not suitable for all types of content. At present, it is only useful for blog posts, news articles, recipes, product listings and guides.
Progressive Web Apps (PWA)
PWA is an app-like experience within the mobile browser that offers low data usage and easier navigation with a highly responsive layout, thus greatly benefiting users with limited internet access. PWAs load faster with the HTML5 and JavaScript interface, and are installable and live on the home screen without the need for an app store. Therefore, they are the future of mobile experience and can benefit your search presence. Take up this opportunity to grow engagement and improve conversions by benefiting users who have wavering or poor network conditions.
Voice search
Speaking has become more convenient and popular than typing today, which is why Google has been focusing on voice search and natural language processing since the past many years. Businesses are also adopting this feature to satisfy their users. Almost a quarter of searches made on Google are voice searches; and the number will only increase in the future. With increasing users relying on voice search, the speech recognition technology has been improved to a point where search intent is much clearer. In 2017, voice search will take a huge leap and advance even further to refine the way users search. Moreover, voice search will give more importance to brands that add a featured snippet including the brand, link to the answer page, and a quick answer box delivering the best answer. This is because a featured snippet increases the potential for traffic by ten times, and in turn conversions too.
Paid search advertising
There are going to be lots of new and exciting opportunities with multiple features and tactics for advertisers to take their marketing to the next level in 2017. Advertisers will now be able to reach new audiences with similar search behaviour as their current customers. For those running a special limited time promotion, sales and promotions across ads will be highlighted without the need to update every single ad group or creative. For users with no time to speak to a customer service representative, AdWords is introducing click-to-message campaigns to help customers text for assistance or more information before making a purchase decision. With all of this and more, advertisers will be able to reach a broader audience by making communication more convenient.
Using the above mentioned opportunities, you can raise the bar in the New Year for your brand and business. Stay focused and committed to integrate these new tactics and strategies, and you are sure to get ahead of your competition. You must also always keep an eye on the latest upcoming trends to improve your marketing efforts.