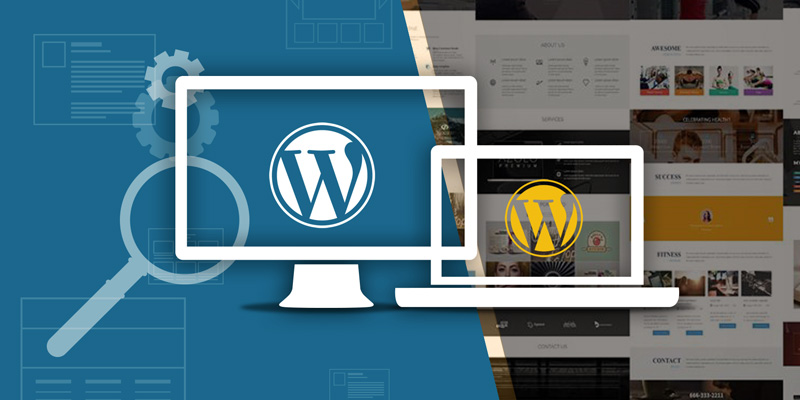 WordPress being the most popular Content Management System, with 30% of websites relying on it, it is one of the best platforms you could use for launching your site. Millions of users trust WordPress for its convenience and features. If you haven't yet installed it, you must right away. And if you have, then you might be thinking about how you must proceed. If you are looking for having an outstanding website for your business, you can hire the services of Jain Technosoft, who has the most professional WordPress web developers in India, who have developed a number of WordPress websites for clients – local and international – for different types of businesses.
But, before you proceed to developing your site, the first and foremost thing you need to do is make some immediate changes in your WordPress settings to enable your website to run smooth and safe, and to have it protected from hackers. Yes, there are certain things, if left untouched or unchanged, can invite hackers on to your site easily. Here is a list of things that will help you keep your website protected and will bring out the best performance.
'Admin' user account
By default, WordPress creates 'Admin' as your user name and gives you the rights of the administrator, where you have all the power to change the settings of your WordPress. It is advisable to replace this 'Admin' account with another user name. If you forget to change this name, it becomes easier for hackers to access your site because they would type 'admin' in the user name and try stealing your administrative rights by manipulating passwords.
WordPress login errors
This is another important step for you to protect your site from hackers. The default settings of WordPress will let you know in detail if you type in a wrong user name or password, which means that it will let you know if your user name is wrong or password. This might help you but, it is also going to help the hackers by confirming that one of their fields is correct so, they would make efforts to only get the other field correct. Make changes to this setting so that it lets you know of an error but, doesn't specify what it is. This is the reason why you see a majority of websites showing you an error of "Username and password do not match" rather than telling you which one is incorrect.
Unused themes and plug-ins
While selecting a theme for your website, you might have searched for a large number of themes and plug-ins. Once you are done with customizing a theme for your site, make sure you delete all the unused themes and plug-ins so that you stay protected from malware attacks or hacking attempts. This step will also improve your site's performance and reduce the server load.
Permalink
The default permalink that comes with WordPress contains unreadable words. There are 6 URL structures that WordPress offers. Choose the one which shows keywords in the URL. You have the option of choosing a pre-defined permalink structure or custom structure. Choose the best one to rank well in search engines.
Indexing of scripts and PHP files
WordPress creates default scripts and PHP files during installation. If Google starts crawling these files and scripts, your page rank and SEO value will start decreasing. So, to prevent your page rank from falling, you need to disallow Google from crawling and indexing them.
Time zone
WordPress will display a default time zone, that may or may not match the time zone of your native place. Change it to your local time zone so that it can schedule your posts as per your content calendar.
After making the above changes, you will be ready to work safer and better on your WordPress site. You will now have a site with better performance and better user experience.