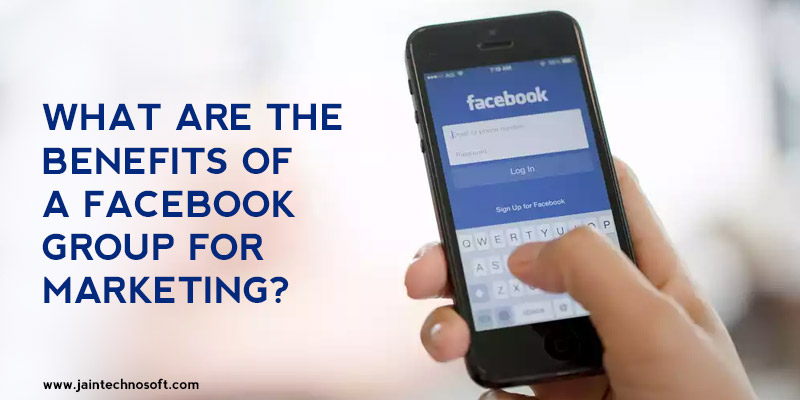 We all know how highly effective and addictive Facebook is. Although today's teens have shifted to other platforms like Instagram and Snapchat, Facebook still stands at one of the top places for social media marketing with hundreds of millions of users still using the platform. In fact, Facebook has more than 1 billion active users on it every day. So, if you have not yet started using Facebook for marketing your brand or if you have stopped doing so, start re-investing your time, efforts and money into the network.
Facebook Page or Facebook Group – Which is better?
Although your Facebook Page will drive lots of people to your brand but, nothing rules as much as a Facebook Group. If your page has a hundred likes, your group may have a hundred members. Just as the likes increase on a page, so do the members in a group.
When someone posts something on your group, Facebook sends all the members a notification, which drives more traffic to every post and thus, higher traffic than one would get on a page. A test and trial has come to a conclusion that a Facebook Group can drive as much as 15 times the traffic driven to a Facebook Page!
For driving traffic to a Facebook Page and to keep it active, it becomes your responsibility to keep creating new and interesting content and manage the page regularly, which requires lots of time to be invested. While, a Facebook Group is managed itself because the content is crowd sourced from its members.
How to build an active Facebook Group?
First of all, create a group and focus on the context of your group. The context of your group should provide value to the members. Remember, if you are not a brand, don't talk about yourself. Don't use a direct marketing approach. For example, if you are a local bakery, talk about recipes, treats, etc. instead of talking about yourself. This will have the members to read and share interesting content, thus activating your group. Do not drive the members of your group to your latest post just now. Avoid posting a link directly to your site. Instead, try things like images, video uploads and polls.
Now, you will want to keep your members engaged and earn their trust, which will help build your brand better. Deliver value and keep yourself active to see what is happening. Provide quality and help build their trust in you.
In order to help your group grow, you will need to invest lots of time, energy and resources to drive more members. For a faster and better result, get influential people to join your group. Do not add people to your group without asking them. If you do, it may get annoying for them. Also, if they are not interested, they won't participate in the discussions and other activities, which will lead to poor engagement of your group. Get influencers who are interested to join your group and share their viewpoints.
One of the most important things you will have to remember is to keep your group spam-free. As an admin, you need to keep a strong watch on what is happening in your group. Make sure you have set some rules and let every member know the same. Let them know that if someone joins the group and immediately promotes a link, they will be banned without any discussions or negotiations. Also, encourage the members to flag spam as soon as they see it.
With all these tips, is properly followed, you can definitely build up an effective and active Facebook Group and achieve great success in your social media marketing practices.