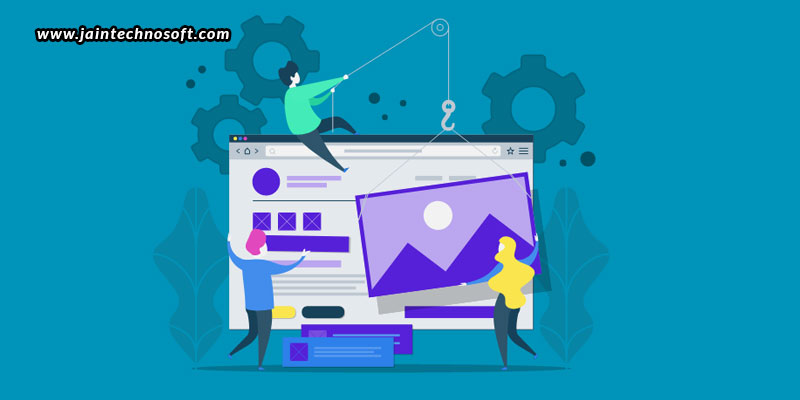 Redesigning a website is one of the most common ways to update a site so as to meet rising user expectations and search engine algorithm requirements. But, as much as redesigning a website is important, equally important is making sure that it is a successful move. And to make that certain, it is important to track certain metrics over the first few days and weeks.
First and foremost, take a website's history into account
Ranking – Verify the pages that rank and the search queries associated with them to get an idea of the redirects you will need to put in place.
Traffic and bounce rate per page – Analyze the traffic and bounce rate on each page to check if all the pages need to be really kept or not.
Conversion rate – Landing pages that generate only few conversions prove that they aren't efficient.
By analyzing all such aspects, you can understand all the changes you need to make to a website, which makes a website redesign easier to manage.
Metrics to track after a site redesign
Organic traffic – There should be no drop in organic traffic as a result of the redesign. There could be an upward or downward spike in traffic following a redesign, but the drop must be recovered soon. If the drop persists, you must check for the cause, and find solutions.
Search query positions and click rate – During the redesign, there have probably been redirects that may have impacted the rank of certain pages. You must observe the changes in rank for strategic queries to avoid any unpleasant surprises. This will also help you see if the click-through rate on these queries changes, which can help you take appropriate steps.
Bounce rate – Analyzing the bounce rate lets you know whether or not your strategic pages are still valuable or not. After all, pages with higher bounce rates do not rank as well as pages with a lower bounce rate.
Domain authority – Domain authority can be influenced with a website redesign. You must make sure that your site does not lose importance or popularity. If you notice anything unusual, you must take immediate steps to resolve the issue. In addition, tracking the number of backlinks and referring domains must also be monitored to ensure that the popularity and strength that other sites transmit to your site stays stable.
How often to track a website?
Daily check – It isn't required to do a daily check.
Every 2-3 days – Checking once in every 2-3 days can give search engines time to interpret the changes to the website.
Weekly monitoring – Once you are sure that your monitoring tools do not show any problems, you can maintain weekly monitoring.
Monthly monitoring – After weekly monitoring for two months, you can shift to monthly monitoring.
With all these guidelines, you should be able to better monitor your metrics in the right way and at the right time. So, worry no more, and have your website redesigned to the fullest. And, to do this in the best way possible, you can hire a professional Web Development Company in India to help you.