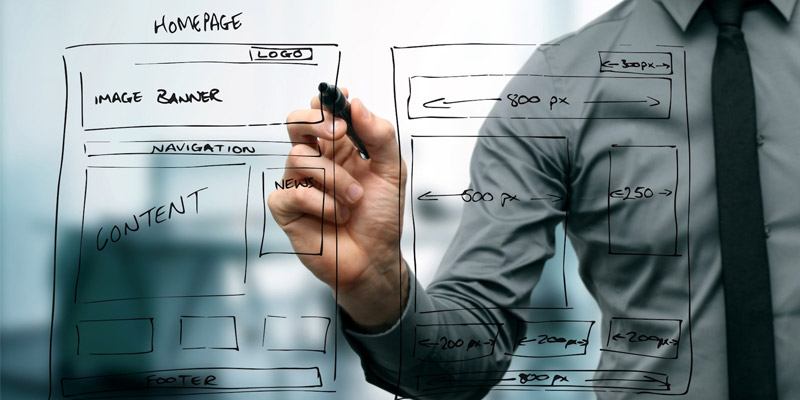 Web design is one of the most important elements of a website that determines not only how the site looks, but how it functions and how it relates to the brand too. This is why people hire companies that offer the most professional Website designing in India so that the best results are generated for their brand. With so many ready options and templates available to be effortlessly used today, you may wonder why one should invest in hiring such professionals. This is because professionals are still way ahead of the readymade stuff available and can provide you with better results. Here is why.
You can have tailor-made websites
Ready templates are made for masses that can be commonly used by many. Thus, they are made to appeal to a broad selection of common tastes; there is nothing that can be special or unique about them to help your brand. So, putting your designing in the hands of template styles that aren't specially designed for your company may compromise on the integrity of your brand. Web designers, on the other hand, work right from scratch after understanding the identity of your brand and business. They design your site keeping in mind all that your business requires and elements that can prove successful to you. They will effectively communicate your message to your audience through the use of the right colours, fonts, layouts and shapes that best represent your business. Thus, if you want your brand to stand out from the rest, you will want to hire Web designers who will tailor your website to the needs of your brand.
You can alter your website as and when required
The Web and its elements are constantly changing, and to stay above the rest, you need to stay updated. You never know what the future might expect from you and how you will need to alter your site. A website made by Web designers can be reframed and altered in the future as per your requirements. You can grow and evolve your site according to your needs. Conversely, websites made with ready-made templates have extremely limited options for revision. Isn't it better to set up a site that can be changed as and when required?
Your site can be search engine optimized
Ready templates are greatly designed to look appealing, but they may not necessarily be geared towards SEO. Web designers on the other hand can create sites that rank well in SERPs by having your site to present genuine and useful information. Business owners who use templates generally have to hire an SEO specialist to improve their rankings to rank higher. This is obviously an additional waste of time and money.
Your business credibility can be affected
When you land on a website that says "Created by ABC" or "Powered by ABC" at the footer of the homepage, what do you feel about it? It will obviously indicate lack of creativity, unprofessionalism or lethargy. Or, you may think that if they can't afford a custom Web design, they mustn't be making a lot of money. Now, you don't want others to think the same of you, do you? Your business credibility may be affected by using a ready-to-use template.
Your business is one of a kind; so you mustn't compromise on its brand image by having the same template used by other million brands. Hire professional Web developers and designers to have the job done of building a successful website that appeals to your customers as well as is optimized for SEO.