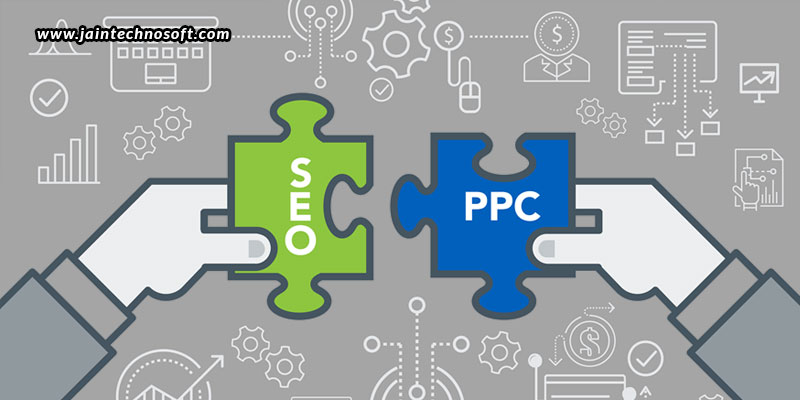 If you believe that SEO and PPC are two completely opposite things that can't be used together, you are wrong. There are lots of ways in which both of them can work together for the best benefits, especially when it comes to optimizing Google Ads. So, let us take a look at some of the ways in which both PPC and SEO can be used together for a better overall Google experience.
Keyword usage
It is commonly believed to put in lots of keywords, all having the same sort of theme. But instead, it should be done in a way like taking the most important keyword and breaking it down into a much more specific ad group, which gives much more control. You need to have a consistent theme while knowing where you are spending your money on, what keywords you are spending it on, what your ads are, and having a much better landing page to ad match. Now, you will say that doing this will bring you ten times more number of keyword groups to manage. But remember, it's easier to manage ten times more keyword groups that are well organized rather than lesser badly organized groups.
Match type
Next, you need to pick the right match type, choosing from broad match, broad match modifier, phrase match, and exact match.
Broad match – This is something you shouldn't ever use. This is because this is just writing out the keyword, and then letting Google display whatever it feels is relevant for that particular search.
Broad match modifier – This is just like the broad match, but with additions. You provide a number of keywords and then let Google use them in any order.
Phrase match – Here, you put the keywords in quotation marks, which means the phrase is to be used just as it is mentioned in the quotation. Anything can be used before or after that, but nothing in between.
Exact match – This is what is in the brackets, which means just those words and nothing else. This is the best thing to try for the most competitive keywords, as it is very expensive, so you don't want to waste any money that is irrelevant for the particular search.
Additions
Having only one ad per group is not a good idea; you must have at least 3 ads per group.
Next, you should ad emotional triggers into your ad copy. Think how you can do that as it can really add up spice to your ads. Don't get too fancy with this, but yes, doing so will definitely help you stand out.
Then, make sure you have a call to action. Be specific on what you want the person to do when they look at the ad. Spell it out for them clearly, even if it is too obvious.
Lastly, add in all the extensions. This could include your address, links, timings, or anything else. While these extensions won't all trigger at the same time, they could definitely add more real estate versus your competition.
Separate display and search
Google shows your ads everywhere, which is just so cool. But, this way, it is only Google who is making money; not you. This is because display network and search network are two completely different elements. You need to avoid showing text ads on the display network if you want greater campaign control. Text ads on the display network means a boring ad that already has 50 blinky things, which are not noticeable. Thus, you will be only wasting money doing so. So, keep both display and search separate.
These are just some of the tips that you can use to benefit from both PPC and SEO together that can help you get started. However, you can always have an SEO company in India to help you with even better tips to reap greater benefits! But, here, you need to be able to find the perfect SEO company.