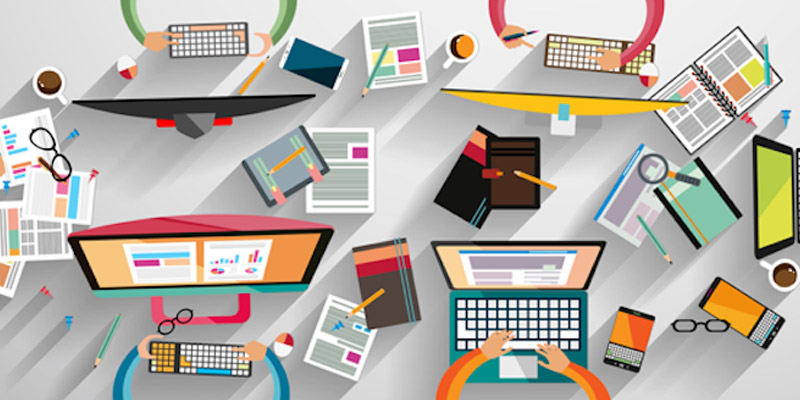 Marketers are required to constantly review their current marketing strategies and take appropriate action to improve their marketing technology stack, which is a group of technologies that marketers leverage to conduct and improve their marketing strategies. However, marketers and business owners always fear about coping up due to the complexities involved. But, when you have a professional Internet Marketing Company in India by your side, you can definitely see the best opportunities of many different tools available to deliver more relevant and personalized communications today.
You must always use the best digital marketing tools that come up with time. Obviously, there is lots of business case preparation and potential expenses involved with this, along with challenges of managing implementation and integration of the systems, but it also helps to create more relevant engaging customer experiences. However, you must remember that when you are reviewing your approach to using the latest technologies, you must audit them across six main categories, which are stated below.
Marketing operations (Analytics, agile marketing management, DAM, and MRM, which are the tools and data for managing the back-office of marketing)
Marketing experiences (Advertising, SEO, content marketing, social media, email, marketing apps, and A/B testing; in short, the modern and specialized technologies that directly affect prospects and customers)
Marketing backbone platforms (Content management, eCommerce engines, marketing automation, and CRM)
Marketing middleware (User management, API services, cloud connectors, tag management, DMPs, and CDPs)
Internet services (Google, Facebook, and Twitter)
Infrastructure services (big data management, cloud computing, databases, and software development tools)
There are so many multiple technology choices that marketers can choose from to apply to their marketing strategies. This is why it is essential that marketers have a clear understanding of which technology is the most fundamental to their business goal and can help to positively affect their business. Different business use different techniques and platforms to acquire customers, which is why they will also have various technology needs. Here is a list of the most important technologies that can be used for both B2C and B2B businesses.
Content Management System – This is the technology that powers a website or blog where marketers want to engage their customers.
Social media – This is one platform that everybody is familiar with; a technology that helps to monitor social activity and make social engagement easier.
Email – This is one of the earliest and a key channel essential for communicating with customers personally.
Advertising – This is a key customer acquisition technique for marketers, which includes display ads, search engine marketing, and retargeting.
Search Engine Optimization – This is the most important strategy for driving organic visitor traffic to your website or blog by using a variety of SEO techniques.
Customer Relationship Management – This is typically an area of focus for B2B businesses that can help track customer relationships and provide insights on how marketing campaigns influence sales and customer growth.
Experience optimization – This includes A/B testing and personalization software and programs that allow marketers to take action on their analytics so that they can make their marketing campaigns more efficient.