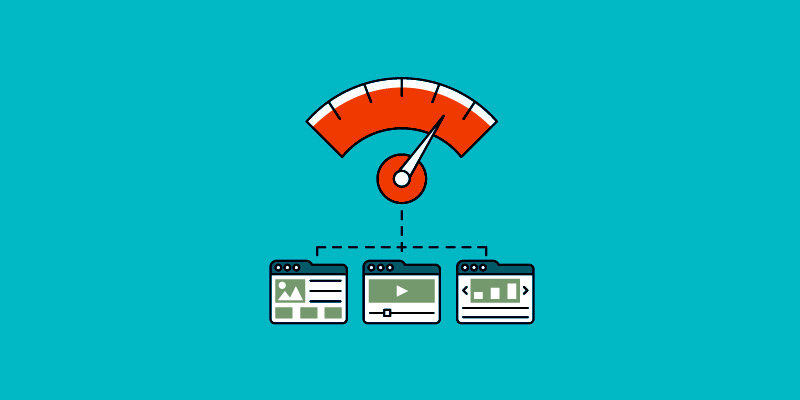 We are living in a fast-paced world. We all are busy right from the time we wake up in the morning till we go to bed again! So, when it comes to browsing through websites, people want it to be a fast experience too. In fact, it is not only people but also Google who wants websites to be fast. Furthermore, the search engine considers speed as a very important ranking factor for websites. So, having a faster loading site can bring an opportunity to rank higher in SERPs and can also provide a better user experience, thus leading to higher conversions.
One of the major factors that can slow down a website's speed is the images on its pages. Either you have too many images on a page or you have images that are too big or maybe any other reason. But, having too many images on a page should not be a drawback. What about the eCommerce sites that have hundreds of images on their site? This is why you can't give an excuse of having too many images on a page. Thus, you need to find out how you can optimize your images to bring the best results even if you have hundreds of them on a page.
Large sized images
Here, large does not relate to the dimensions; large here refers to the resolution. People love to use high-resolution images on their site, and in fact viewers love this too. However, high resolution images have a very large size and take longer to load. So, you need to limit the size of your images. You must not upload images that fall in the range above 2Mb because this image size is way too large for the Web. Moreover, you must remember some tips that are essential for image uploading.
Double-check the size of the file, and keep the file size below 500 kb.
Compress your images to get a smaller file size using tools like CompressJPG, TinyPNG, Compressor.io, Optimizilla and Kraken.io.
When using Photoshop, be sure to set the dpi to 72 and remember to 'Save for Web', which will control the final outputted file size. And, save your files in JPG or PNG extensions for the best results.
No image caching
Do you use CDN caching? If not, you are losing out a lot on page speed. Caching is the process of storing data in a temporary storage area; and a CDN is a network of servers that delivers cached content from websites to users, based on the geographic location of the users. Thus, a website using CDN caching can deliver pages much faster, especially in peak traffic time. This is because the content is not loaded directly from the Web server but, from a cached server with much faster speed in your own geographic location. Moreover, a CDN keeps your site functioning effectively even when there is immense traffic.
Auto-scaled images
The process of auto-scaling large images to display smaller images is very convenient for developers and content creators but, this habit can really slow down a website. Rather than creating multiple versions of a single image, developers use code to auto-scale the big image to small thumbnails and images. This reduces their development time but, it affects the page speed negatively. Moreover, auto-scaled images end up looking distorted. So, it is better that u create a separate image for each different size that you want and load the correctly-sized image rather than adapting the habit of auto-scaling big images.
There are many other reasons why your website could be slow. To have the most efficient and fastest website, you must have your site developed by proficient website developers in India, who will take care of every aspect and make sure your design does not affect your site speed.