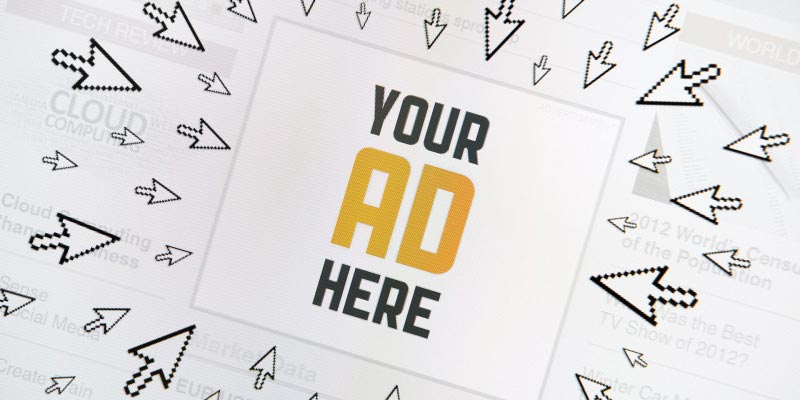 Branding strategies do not involve only getting your brand noticed; it involves a lot more. You need to build trust and develop brand awareness too. One way you can achieve this is by selling space on your Webpage for ads. As was the case earlier when placing ads on your site was a choice, today it is more of a status quotient for your branding strategy, which is why many companies incorporate ads in their planning structure while offering branding services. However, you must understand that there is a key to placing ads effectively into your web design. It is to strike the perfect balance between having the ads mixing well with your design while also standing apart. How you can achieve this effectively, you will learn here.
Balance between content and ads
The content is the most important and valuable information that visitors search for, thus you must give your content centre stage, and not your ads. Obviously, your ads are important too and must not be hidden. But, they should never take preference over your content. If users land on your site and see a page full of ads, they will be distracted from the main content and will in turn get disappointed. Not only will they navigate away from your page but, they may not rely on your brand again for any kind of information; thus your brand value lost!
Place ads on the sidebar
Place advertisements on the sidebar so that they are clearly visible and do not obstruct the content. If possible, use two sidebars so that more ads can fit above the fold. However, the case of 'above the fold' will vary depending on the type of device being used to view your website.
Placing ads differently
Don't place all the ads on your page together. You need to place them in such a way that all your ads gain the importance they deserve. You know the words that will prompt your target audience to take some action. You know what may inspire them to click on an ad. Place ads keeping in mind these factors in order to get more clicks on your ads. Remember, more action on your Webpage advertisements, more profit you will get.
Be careful about the colours
Colours play a very important role in web designing. Apart from the colour scheme you use on your page – the background, the text, the logo and more – the colour of the advertisements also affect the entire outcome of the page. You need to integrate ads that have colours that complement your scheme. The ad backgrounds and borders must harmonize with your website design.
Animated ads
The human eye is drawn easily to any form of movement happening on a still page. Animation is one such feature that can grab the audience's attention. If the animation is interesting, more users will click on the ad. However, keep an eye on the file size. Make sure that the ad won't slow down your website's loading speed because if it does, it will definitely affect the user's patience and the ranking of your site on SERPs.
Make sure to utilize all the above mentioned guidelines while integrating ads on your Webpage for long-term effects of building your brand. Remember that the ads you place should be harmonious with the rest of your page and offer a pleasing view to the eyes of the visitors. However, building effective branding strategies requires lots of preparation and experience. This is why it is advisable to hire the branding services of a reputed company to help you build great brand value.