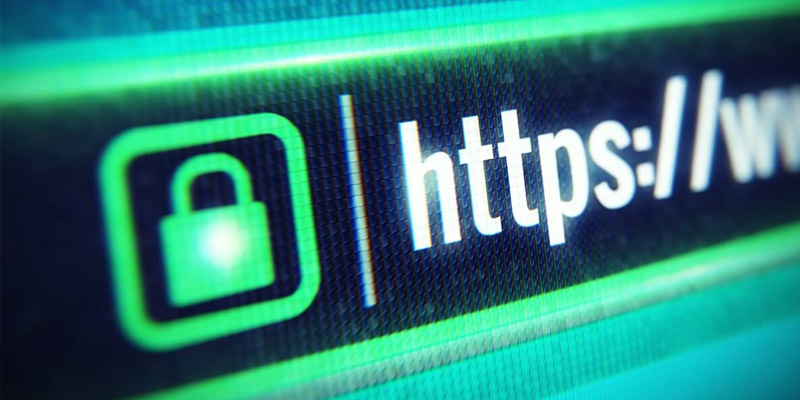 HTTP and HTTPS – The difference between the two is only an "S". So, how much difference does this one additional letter make? The answer is "Quite a lot!" HTTPS (Hypertext Transfer Protocol Secure) definitely makes websites secure for the visitors and users. Users definitely prefer safe and secure websites. This is why when Google confirmed that it will consider whether a site uses HTTP or HTTPS as a ranking factor, websites have been switching to HTTPS.
What are the advantages of HTTPS?
HTTPS creates a secure online experience for website visitors and users, meaning to offer many benefits for website owners. With HTTPS, data is secured through TLS (Transport Layer Security) that delivers three layers of protection.
Encryption – HTTPS encrypts data transmitted when a user is interacting with a site, which prevents hackers from tracking their activities and transactions.
Authentication – This layer of security assures users that they are visiting and communicating with the correct website, and not any kind of pretence.
Data Integrity – This layer of security ensures that any kind of transmitted data or transaction cannot be modified or corrupted during transfer, thus preventing any kind of errors.
Should you opt for HTTPS?
Although Google considers HTTPS as a ranking factor, there is only a slight amount of weight give to it in its algorithm. Major sites can draw huge amounts of traffic, but other smaller sites don't see any kind of noticeable improvement in ranking when switching to HTTPS. So, we can say that HTTPS is obviously a smart idea, but switching to HTTPS is not always worth it! Therefore, even though HTTPS provides the above mentioned benefits, you must analyze whether switching to it makes sense for your website. If your business has nothing to do with users' personal information or payments, you need not bother about shifting to HTTPS. However, if you do collect sensitive information about them or they make payments with you, you must opt for HTTPS to offer your users a safe and secure online experience. Yet, you must remember that HTTPS will make your website safe for users, but it won't guarantee protection to your site. Even with HTTPS, you site will remain vulnerable to hacking, software vulnerabilities, DDOS attacks, downgrade attacks, etc.
How to switch to HTTPS?
If you have nonetheless decided to switch to HTTPS, you must get in touch with professional Web developers in India to help you with the procedure, or you could also opt to do it on your own with this simple guide.
Use a test server – Switch to a test server before engaging in the process if you have the technical knowledge and time.
Install an SSL certificate – SSL (Secure Socket Layer) is a protocol needed to be installed to use HTTPS. You must choose between Domain Validation Certificate, Organization Validation Certificate, and Extended Validation Certificate. Try to get your certificate from your hosting provider so that they can install it for you and provide with further support.
Create a URL map – Create a URL map for your website and redirect your old HTTP URLS to your new HTTPS URLs. All your pages must be copied and redirected to their new HTTPS URLs too. In the process, you can make any required changes to your site structure or URL format.
Updating – Now you are left with internal links pointing to old HTTP URLs. All you need to do is instruct the browser to add something to the end of the URLs' domains. Other than hyperlinks, you also need to update your images, scripts and other files. Other elements that need to be updated include canonical tags, plugins, modules, add-ons, and hreflang tags.
Add the site to Google Webmaster tools – Now add the site to Google Webmaster tools to ensure that it is crawled quickly. Submit a new sitemap along with the old one to help Google recognize the 301 redirects.
Test the site – Keep a watch on your traffic after switching to HTTPS. Although you may not see great changes in rankings, but you must also be sure not to see a ranking drop. Any such issues could be because Google is unable to crawl the HTTP version, or due to content duplication issues, or because both versions of the site are being shown. Take steps to rectify these issues at the earliest.
There seems to be no reason not to switch to HTTPS, although you may not see a huge rush in traffic or higher rankings. But, switching to it will definitely show users that you care to provide them with a secure online experience. So, go ahead and opt for this switch right away!