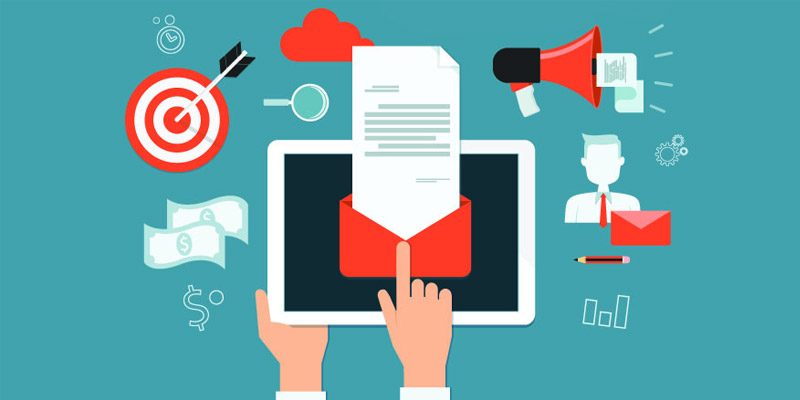 Email marketing has been one of the oldest, simplest and most effective ways of reaching out to a great number of audiences. But, keeping the potential customers hooked on to a particular brand has been a challenge. However, if email campaigns are used in the most innovative and dynamic way with the most appropriate tactics, subscribers can be kept happy, interested and involved. You need to have some elements in your mail that grab the attention of the subscribers and have them glued to you. Here are some great tips, for effective branding through email marketing.
Gifs
Gifs are one of the oldest forms of animations used, and can still add fun and delight to emails. Gifs can help increase click rates, conversion rates and thus, revenue to a great extent. This highly profitable and easy-to-implement tool can be most beneficial for eCommerce, real estate, automobiles and the food/restaurant industry.
Sliders
Save space and seek the attention of your subscribers by using sliders. You can pack maximum information in a small space with sliders, where the screen keeps sliding showing multiple products/services at a time. Almost every industry can benefit with sliders, some of the most beneficial ones being tour operators, home décor, technology companies and healthcare industries.
Menus
How about helping the users to explore your products/services in their inbox itself? It is sure going to be more effective in having them involved as they will know what you are about and will land on your site if your products/services interest them. This tactic is most effective for industries like travel, hospitality, eCommerce, technology, media and manufacturing companies.
Accordions
Accordions will help you add a whole lot of information about your business without having the email look lengthy. This is the most beneficial tactic for designing the mobile version of any email. You can also measure the clicks on tabs with accordions to find out what is grabbing more attention, which will help you design further marketing strategies accordingly. Almost all industries can benefit by using accordions in their email campaigns.
Countdowns
Countdowns can bring the feeling of importance and urgency in a mail. It helps make an email remarkable, and brings in a feeling of rush within the readers to use your products/services as they feel that time is ticking away. eCommerce industries, educational institutions and travel industries can promote their sales and events using these countdowns to draw the attention of the subscribers.
Graphs
Data, findings and reports can be illustrated in an impressive manner with interactive graphs in emails, which will help to create a great impression on the subscribers. Industries relating to education, eCommerce, manufacturing units and research must use these types of graphs for effective branding.
Scratch the code
We all know the benefits of the 'scratch the code' technique that we get on coupons. You can use the same in your emails too. Send offers to subscribers that they can avail by scratching the code, to make the offer even more exciting. This will help them convert into effective leads. Any and every industry can use this technique to grab subscribers' attention.
So now, get your emails a makeover with these interactivity tools and bring them a fresh and attractive look to improve your brand image. Get the most professional team to work for you so that you can gain better click-through and conversion rates as a result of your updated email campaigns.