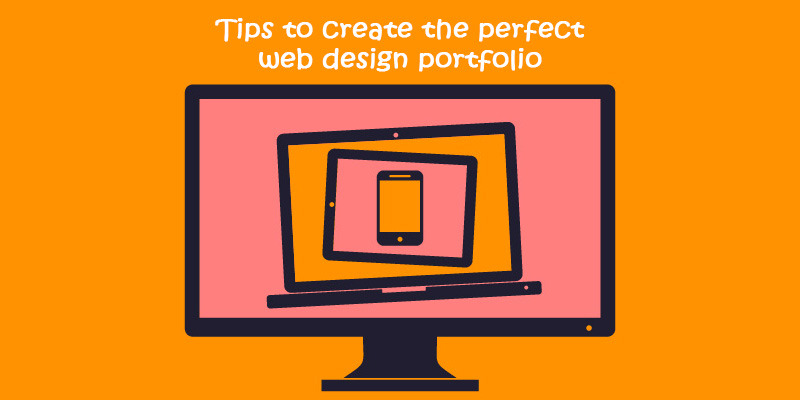 If you wish to make a lasting impact as a web designer, you do need an impressive web design portfolio. Having the right portfolio is sure to highlight your potential and help you get hold of better website design projects.
We are sure that you already have some work done; you just need to organize it in a better manner. Today we bring you some very useful tips which will help you create the perfect web design portfolio.
Highlight the Right Thing
This is the first thing you need to do. You need to highlight your niche. In case it's a portfolio of your creations alone or of a small team, then it will be beneficial to emphasize the things you at good at. For e.g. If you specialize in web designs for educational institutes, realty estates etc. it will be good to highlight it.
Your Portfolio should be Fluid
By this we mean to say that every piece of work you include in your portfolio must correspond to the subject you have worked on. Never forget that websites communicate to your audience, thus your visuals should be such that they pass the right information.
Also keep in mind that each portfolio piece is a case study in itself. In case your website visitors want to get more information, then you must allow them to click through each little detail. This will only give them a chance to understand your skill in a better manner. When visitors see your work they should feel the ease and fluidity in it. You can do this by telling a story with each of your work.
Edit at the Right Places
As web designer there is a high chance that you tend to show almost all your web development work till date. To be frank this is a big mistake. Rather than showing all your work, it is better that you have a happy mix of your best and unique works. This will not only give the visitor a clear idea of your art but will also engage them in a better manner.
Add Freshness to your Portfolio
When we say freshness, we mean that you keep updating it regularly, adding your latest works and removing outdated designs. This way the visitor to your portfolio will not feel that your works are stagnant. Also this is one of the best ways to stand out from the crowd.
These are some of the ways through which you can create an impeccable portfolio. Also always remember that your portfolio maintains a crystal clear intent throughout the entire site. The navigation should be easy and the images should download without any trouble. This surely is not an exhaustive list, you can always add things which you think will add an edge to your portfolio. Just keep in mind that you do not go overboard with anything.
We are sure that the above mentioned tips will help you in a great manner to come up with great portfolio and help you get better projects.