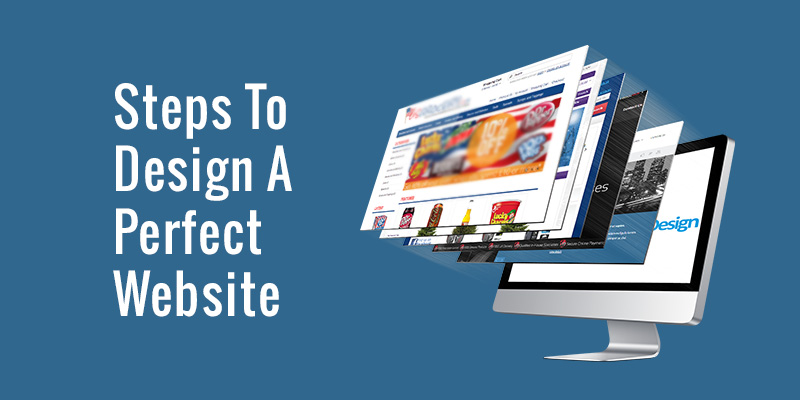 "First impression is the last impression." This is true for websites too. You need to build such a website that creates a lasting impression on the visitors. A website should be such that it immediately attracts the attention of the visitors and compels them to stay on the site. Following certain necessary steps will help you create a satisfactory website for the users.
Planning
Nothing can be achieved without planning. You need to plan keeping in mind the goals and objectives you want to achieve for your business. Determine the kind of audience you want to target through your website. Note down all the information and other detailed features you want to include on  your site. Also, plan up the software and resources required for your website.
You must also keep a check on what your competitors are doing – who your rivals are, what kind of websites they have, how many visitors they have on their site, what their conversion rate is, etc. Accordingly you can plan what elements you want on your website and what you don't want.
Budget and deadline
Once, you have your list ready, plan up an approximate budget you will require building up the site and also having a targeted deadline for the completion of your website development. Prepare a chart where you write down each activity involved and the break up of the costs you will be requiring at every step. Also mention the completion date of each step involving designing and developing the website. This will help your team know how they have to perform to accomplish the task.
Web design
When your web designing team starts with the designing of your website, they need to keep in mind every aspect regarding the theme, colour, layout, etc. The first thing to be designed is your logo that depicts what your business is about with the perfect design and colour combination that strengthens your brand's identity. Based on this, the colour theme of your website should be decided. The entire layout should be professional and elegant, yet welcoming and appealing. There must be options of the logo made so that the website owner can approve the best of them all and once similarly, even the design of the website should have two or more options.
Web development
The web development team should work on every individual element that is required on the website – structure, navigation, layout and content. The team needs to understand what should be placed where for better appearance as well as functionality. They need to decide on what kind of CMS they need to apply on the site like WordPress, Magneto, Joomla, Drupal, etc. In order to have a perfectly developed website, you need to hire professionals. You can get the best web developers in India, the IT hub of  the country.
Testing
Once your website has been developed, it is very important to test it well before uploading. Test it for complete functionality to ensure that it runs smoothly and perfectly. Test the website on different devices to check if the scripts and fonts work well. Make sure that the website meets the latest standards so that it runs smoothly on every platform without any issues.
Uploading
Once everything is finalized and approved, your site needs to be uploaded on a hosting server using an FTP or server Cpanel. Go through a final run-through to check for any issues, if at all. Finish off with plug-in installations and page optimization.
These are the very basic steps that are required to build any big or small website. But, the impression of your website depends on the design and functioning it has. You can get the best web design services at Jain Technosoft, a leading web design and web development company in India, who have created hundreds of websites for clients with attractive and user-friendly designs that suit the needs and budget of the clients.