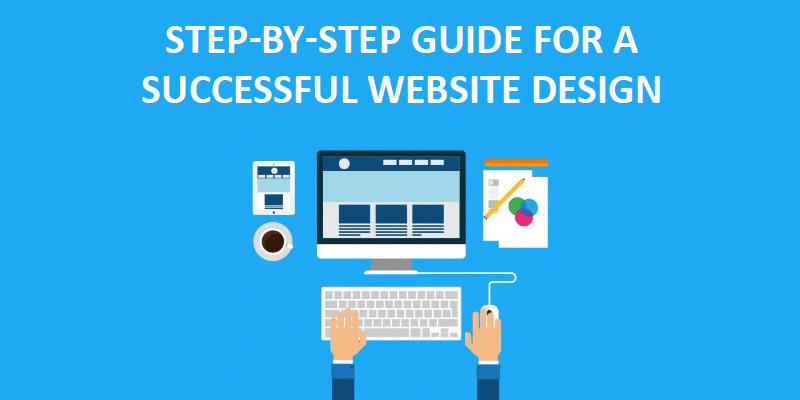 Whether you are looking for designing a new website or redesigning your existing one, it is very important to follow certain basic steps to ensure that you achieve a successful design. Here is a step-by-step guide to help you achieve your goal.
Website's purpose
Before you start any kind of process, you need to know why you want to build the website. What the purpose of the website is and what you require from it is what you need to know. Without considering what you actually need from it, creating the website will not be as helpful as it could be. You need to know the points you need to focus on so that your website can be useful to your site visitors and customers.
Hiring a designer
Obviously you need to hire a designer for designing your website in a professional way. But, that doesn't mean you hire any random designer. You need to find one who can help you achieve your desired goal. He should be a good fit for fulfilling the needs of your website. This is why knowing the purpose of your website is required to be known prior to hiring a designer. To get the best results out of all the efforts you put in, you must hire the best website designer who can pay attention to all your business needs and build up a relevant and successful website.
Building a mockup design
Discuss with the designer what the priorities of your business are. Accordingly, decide on what your website needs to focus on to cater perfectly to the needs of the customers. Based on this discussion, ask your web designer to build the mockup of your website design. Once the mockup is ready, any required changes and revisions can be made quickly.
Revisions and testing
Sit with the designer and check for any changes that need to be made on the mockup design. Make the required improvisations until both of you are satisfied. Once the design seems to be in place, start testing your website in various browsers and make sure there are no errors or flaws anywhere.
Final design and launching
If any errors are found during the testing phase, take immediate steps to correct them. These may include typos, coding errors, dead links, etc. Make the final changes and get ready for launching your website. Let your site go live so that your customers can see your final product.
Marketing
You have taken all the pains to have a beautiful website created but, it's of no use if you don't have traffic coming to your site. If you have built a new website, develop marketing and promotion plans. If you have redesigned your old website, make sure to contact your existing customers and let them know that the new version of your site has been launched. This is very important to get back all those customers who have already been familiar with you.
Once you have achieved a successful website doesn't mean you have nailed it forever. It is important that you keep updating your site from time to time to install new features as per the latest trends and your customers' changing requirements. Hire the best website designer who will keep track of changing market trends and requirements to help you have a successful website forever.