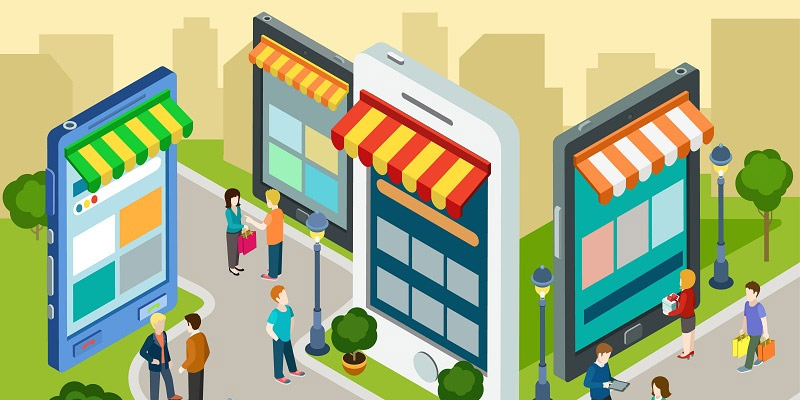 Up till some time back, it was only eCommerce that was delighting customers all across the globe. But now, mCommerce (Mobile Commerce) is trending in the current digital world, where customers can buy goods and services through their smartphones with only access to the Internet. Therefore, having a mCommerce app for your business can definitely help you bring incredible turnover.
The number of people using mobile devices and smartphones for browsing, online communication, online ticket booking, online shopping, online payments and for many other diverse activities, is only increasing every day. This is why business owners are also optimizing their websites for mobiles so as to serve their mobile customers better and offer them great facilities, and in turn grow their business. Those associated with eCommerce business are now turning to mCommerce to satisfy more and more customers who use their smartphones for shopping. They are now coming up with special apps for this purpose. In fact, some business owners are also going "app-only" now, providing their users with special benefits if they download and shop through their apps.
Benefits of mCommerce
Geo-targeting – Business owners are able to locate their visitors and bring more potential traffic to their physical store too. This helps them drive in more customers and increase conversion rates.
Custom mobile apps – Mobile apps have built-in features like one-click calling facility, online chat, customer helpdesk, etc. that positively impact users and thus, increase conversion rate greatly.
Push notifications – Customized news, products, services and offers are promoted 24×7 that satisfies customers even more, which in turn leads to increased conversion rate. Today, more and more customers are activating push notifications on their smartphones to grab the special deals.
In-app payment – Along with the benefit of shopping through their smart devices, customers also have the opportunity to enjoy personalized benefits and premium discounts. Systems like Google Wallet, Apple Pay, and many others help mobile users to pay easily and offer better, convenient and secure online transactions.
Future of mCommerce
As we know, today is the world of smartphones, and it is predicted that by 2020, more than 50 billion devices will connect with one another through the Internet! This will aid in remote access and quick activation of modern devices, and will also have every device interacting with the automated service system. There are many other aspects that will be seen as a result in the future.
The development of apps for any business will be user-centric, and mobile applications will be developed on the most advanced development platforms, and will support and run on client-server models.
Business owners will be able to drive more visitors to their websites and offer them extensive information about their products and services through their mCommerce development strategies.
Advanced security systems will be used in mobile apps to secure sensitive information.
mCommerce thus has major advantages for both businessmen and customers in the future. You can get in touch with a professional eCommerce website design company to bring to your business excellent eCommerce as well as mCommerce development solutions so that you can increase your business ROI to the maximum.