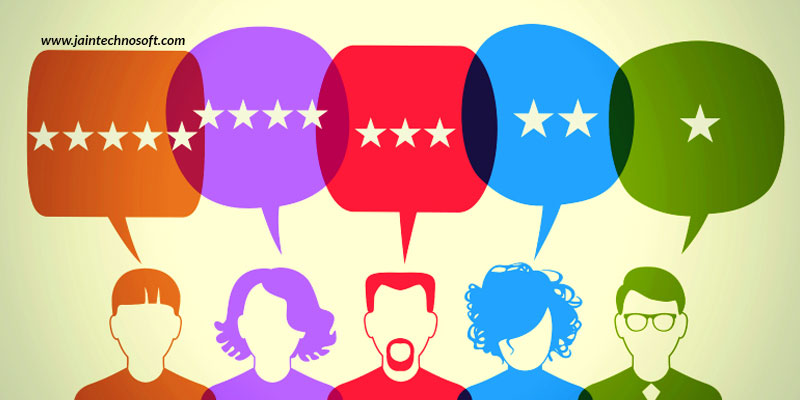 A majority of customers rely upon online reviews to be able to trust a brand, product, or service. Positive online reviews have customers feeling positive for a brand, while negative reviews ignite negative feelings within their minds. This is how online reviews play a very big role in deciding the success or failure of a brand. Although it is not the only deciding factor, but you must still earn as much possible positive reviews as possible. This should be one of the prime elements of your marketing strategy. If you hire an SEO agency in India, they will make sure that they put up all their efforts to plan up the perfect strategy so that you can get the best reviews possible. Here is a list of the top review platforms that can be used for the best results.
Google My Business
Ratings in Google My Business determine the star rating of a brand in Google Maps results as well as in the Google Local Pack. Google My Business is the platform that is most trusted for the right reviews. Whether you are a local business or an online one, Google My Business ratings are definite to affect your brand. Investing in reviews can highly increase organic traffic on your site. But, to earn these reviews, you need to provide excellent products and unmatched customer service. Only then can you get positive reviews.
Social Media
Facebook Local has taken social media to a higher level. People now look at social media not only as a marketing platform, but also a place where customers review businesses. But, this place is not only where reviews are earned, but also where reviews can be shared. However, you must do so in a way that is more about the individual customer, and less about the brand.
Industry-specific review sites
As the name suggests, industry-specific review sites are sites built for specific industries. These sites will not directly impact your star ratings in Google Maps or Google's Local Pack results. But, they definitely impact star rankings in non-local search results. This is why you would want to earn as many reviews in as many places as possible. However, remember again that you need to provide customers with the best products and incredible customer service. You can find industry-specific review sites by performing Google searches for [your industry name] reviews/ratings. This search will bring to you a very long list of review sites, and you should be focused on deciding which review sites you will want to send customers to from the list.
Product review sites
Product review sites are third party sites that can help companies earn reviews while inspecting and selecting them for accuracy. Customers are more likely to trust these reviews rather than those controlled by the company itself. One of the most useful features of such product review sites is that it can incorporate reviews directly on your site.
User reviews are highly important in building a brand's perception, and no marketing strategy can be successful without addressing them. Although you can't control the content of your reviews, you can always work with your customers to increase the number of reviews and diversity of opinions.